Calella hosts the IRONMAN and IRONMAN 70.3 Barcelona on the same day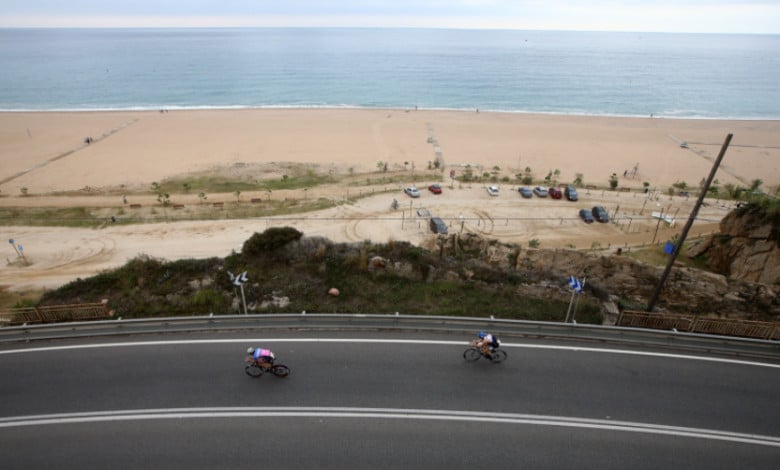 This Sunday the Maresme region and all its surroundings will write another chapter of this story with the same enthusiasm as the first day.
An edition that is presented with a great novelty, the celebration of medium and long distance tests in the same day.
It will be Sunday, October 3, when the thousands of participants from more than 80 countries different meet in Calella and place this town at the epicenter of world triathlon.
The test is ideal for athletes of all levels who will face swimming in the waters of the Mediterranean Sea, with a fast cycling circuit with hardly any unevenness and a pleasant foot race on the seafront.
Among the hundreds of participants, those who have decided to repeat their experience in Calella are also on the rise, more than 80% in the long distance race, as well as newcomers, who represent more than 50% of the total number of registered in the IRONMAN 70.3.
The clubs also have an increasingly notable presence, which gives color to the IRONMAN TriClub program.
Athletes who, as usual, will land in Calella from many corners of the world. For yet another year, the United Kingdom tops the list of countries with the most athletes arriving to compete in Athletic Brewing IRONMAN Barcelona, ​​followed by the Spanish.
In the middle distance race it is the national athletes who top the list of countries of origin followed by the French.
The IRONMAN 70.3 Barcelona athletes will be the first to start on Sunday morning. They will do it from 8.00 in the morning and in "Rolling Start" format. At 8.30 the athletes of Athletic Brewing IRONMAN Barcelona will do it.
The event complies with an exhaustive COVID protocol, being mandatory the use of a mask in closed spaces, at the start and finish line, as well as in spaces where social distancing cannot be maintained.