Calendar popular races and stockings and marathon in the "new normal"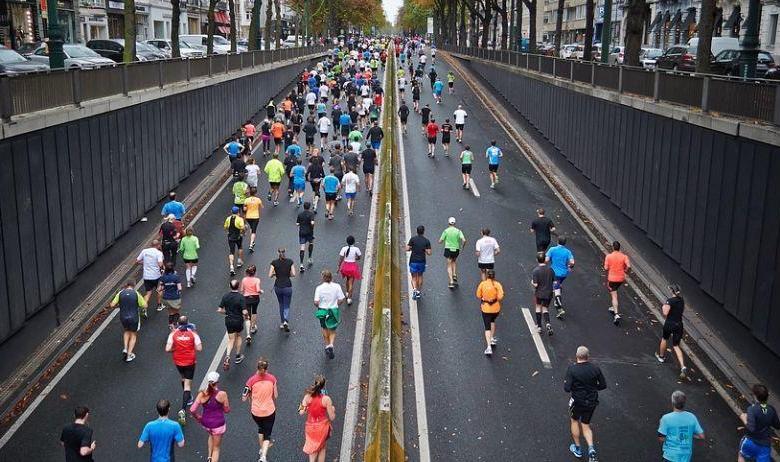 We echo this news published by Practico deporte, which reflects the popular racing schedule, on Route and Trail Running that are going to be disputed in these next months.
It has been approved in the General Assembly of the Royal Spanish Athletics Federation (RFEA), after the suspension of all competitions on March 8 due to the COVID-19 pandemic.
They will only be held if the evolution of the pandemic allows it.
The president of the RFEA, Raúl Chapado, warned that «only if the evolution of the pandemic and the measures adopted by the competent public authorities allow these competitions to be held, because the protection of people's health from athletics continues to be a priority ».
2020 calendar popular races
These are some of the main races on the national calendar that are confirming their new dates for the last months of the year.
September 12
10K Huelva Bridge of Discovery
Reinosa's Night Mile
September 13
Madrid Run through Madrid
September 19
September 20
Alicante Half Marathon
Course of the Mercé of Barcelona
Pamplona City Half Marathon
September 26
15k Valencia Night
Ibiza Half Marathon
50-100 km from Cantabria
27 September:
Valladolid Half Marathon
X Cervantina Half Marathon of Alcalá de Henares
Las Galletas Half Marathon
San José race
October 2
October 3
10 km en route Villa de Laredo
Ibiza Marathon
October 4
Half Marathon of Madrid
Bilbao Business Race
Marathon City of Logroño
Coruña Popular Race 10
October 10
18 October:
Elche Half Marathon
CSIC Madrid career
Popular Marathon of Castilla La Mancha Ciudad Real
24 October:
Bilbao Night Marathon
El Paso Trail Blowout
October 25
Zurich Marató de Barcelona
Valencia Half Marathon
Madrid Half Marathon for Women
Garlic Costa Popular Race
November 8
Malaga Half Marathon
Behobia San Sebastian
Mann-Filter Zaragoza Marathon
November 14
November 15
Madrid Marathon
Tenerife Marathon
Marathon d'Empuries
Costa Blanca Half Marathon
6 December
7 December
Course of the Patrimoni Eivissa
13 December
Zurich Marathon Malaga
Seville Los Palacios Half Marathon
Las Paloma Trail
31 December