Gran Fondo World Tour presents its 2022 calendar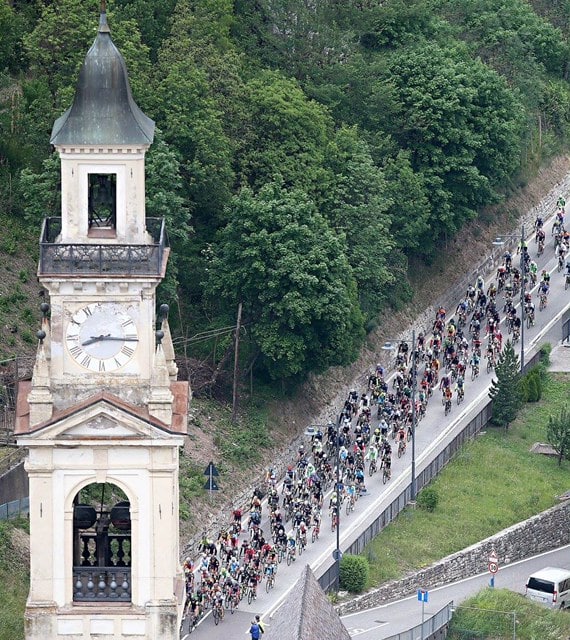 Once the panorama has been clarified before the last attack of the "Omicron" GFWT presents a calendar for the season with various novelties.
With new venues and also with the entry of Gravel events to the calendar to complement the middle and long distance "gran fondo" events. With imminent start the Epic Gran Canaria Riu Hotels next 12-13 Feb.
At the level of new destinations, highlight the landing in Central America, with Mexico as a destination for October, in addition to the new venues in Türkiye y Indonesia, to reinforce the commitment to Asia already started earlier with Thailand y Kazakstan.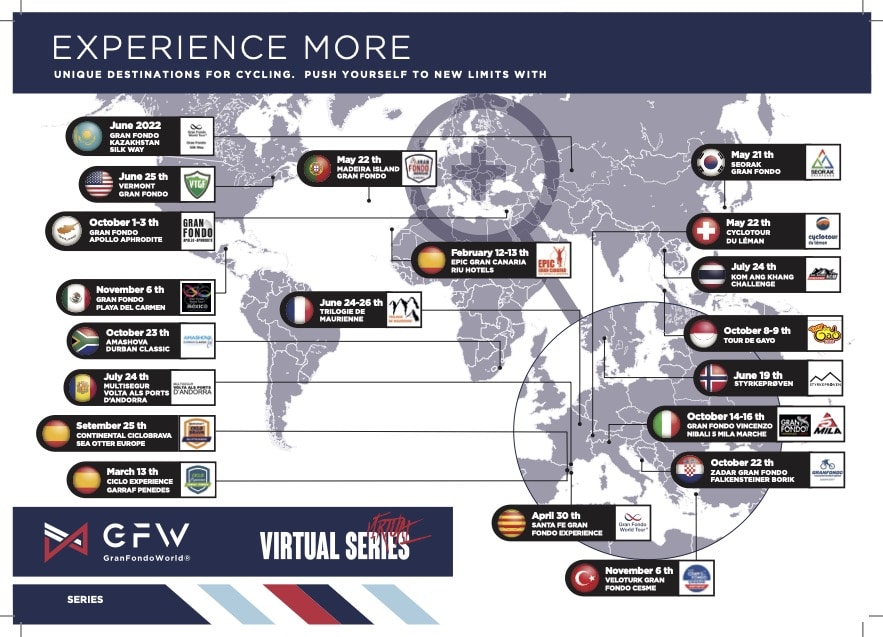 On the other hand, including new destinations in Spain, with the Cycle Experience Garraf-Penedés at the beginning of the season, and a commitment to the premium event with the Santa Fe Gran Fondo Experience by GFWT in the Maresme-Montseny area. We will receive more news of the new destinations soon.
"It has been a challenge to program this season, but we are very satisfied with the calendar proposal, in addition to reinforcing the commitment to new trends with the inclusion of the "gravel series" that we will present in a few days to complement our global commitment to culture " gran fondo" and facing the amateur participant, leaving pure competition in a secondary plane, to bet on cycling in its purest style. "
"AThe rest of us continue working on our digital transformation to reinforce the "virtual series" that will present interesting novelties to put us next to "eSports" and surf this new digital wave between virtual simulators and the metaverse. We will reveal details shortly. " commented Dani Buyo, CEO-Founder Gran Fondo World Tour ®