Camila Alonso and Adrián Sáez win the Alicante Triathlon
Alicante Triathlon 2020 began with an emotional minute of silence in honor of the national triathlete Diego Paredes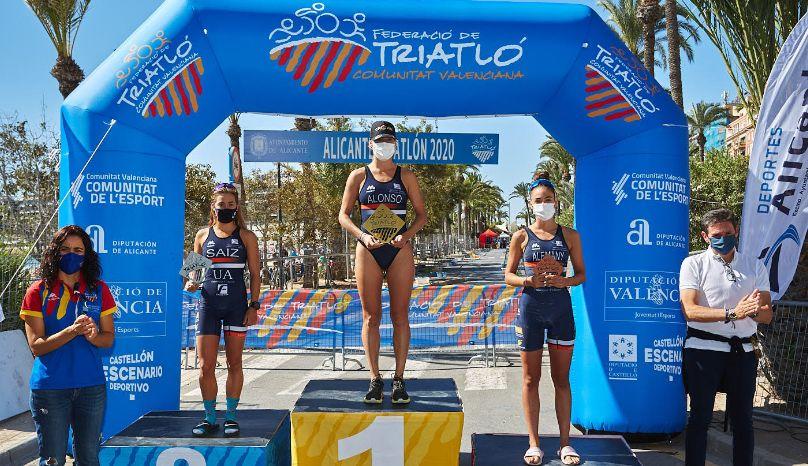 The city of Alicante woke up with a warm temperature and wanting to compete. Alicante Triathlon It meant the return of the competition to the city, after the stoppage due to the COVID-19 pandemic.
Alicante Triathlon 2020 started with an emotional minute of silence in honor of the national triathlete Diego Paredes, recently deceased, and who for several seasons was part of the Alicante club Apolana Triathlon.
Following the COVID-19 Preventive Action Plan, the start was rolling start which divided the triathletes into rows to start in batches of 2 participants every 10 ″, without distinction of sex.
On the other hand, the security of this starting format prevents the spectacular nature of the sport, leaving the unknown of the podium for the end. Nothing is decided until the final competition times are seen.
In the women's event, the international triathlete Camila Alonso was the best and took the final victory, Second was Yaiza Saiz followed by Sara alemany occupying the third final position
The victory in the men's category was for Adrian Saez followed by Luis Miguel Velásquez y Javier Carratala in third position.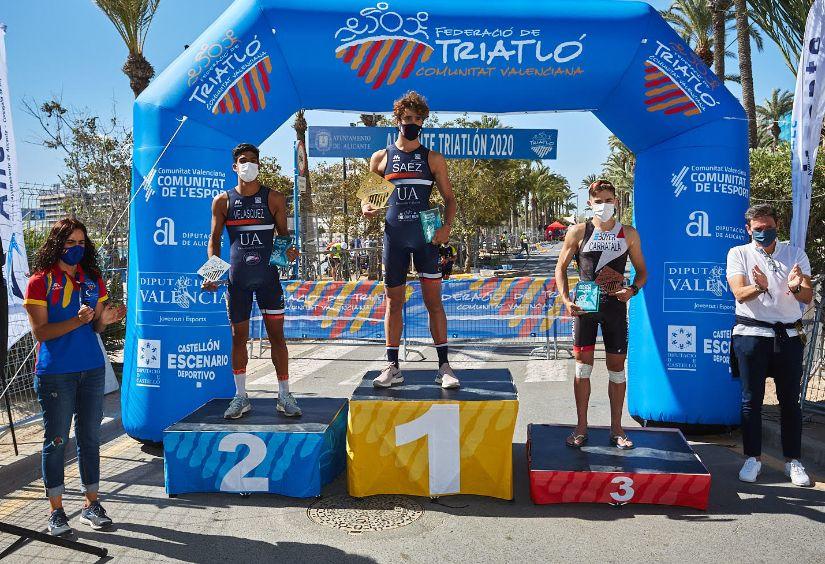 UA Trialtón wins in both categories
In the team classification, the first classified in the men's category were UA Triathlon in first place, followed by TriPuçol and Triathlon Arena, in 3rd position.
In the female category, the UA Triathlon climbed to the top again, accompanied by the Correcaminos Club in 2nd position and CA Benissa in 3rd position.
Sustainable triathlon
Alicante Triathlon 2020 has been the 2nd competition of the year in which the FTCV activates the Sustainability Plan with the aim of promoting measures that promote a responsible and green triathlon.
TAll the initiatives launched will be expanded and improved with the help of organizers and triathletes.