Triathlon News
Camila Alonso wins the European Cup in Melilla. Antonio Serrat third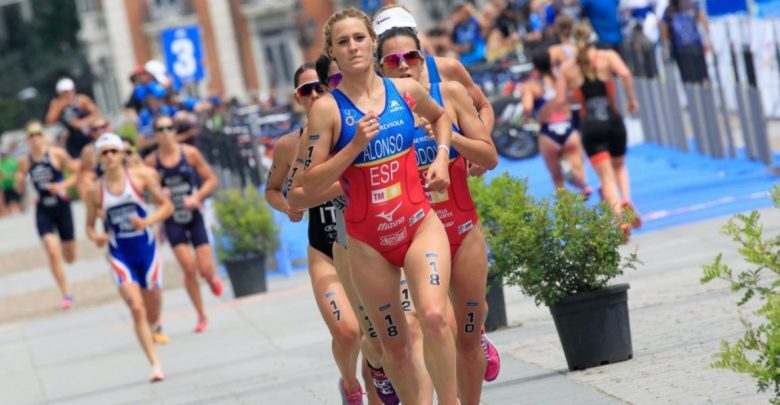 {wbamp-meta name = »image» url = »images / stories / noticias_08 / camila-alonso-gana-copa-europa-triatlon-melilla.JPG» width = »300 ″ height =» 150 ″}
Preview of the European Cup of Triathlon in Melilla
Today it has been held in the autonomous city of Melilla, a new edition of the Triathlon European Cup where Spain had a wide representation with 13 triathletes in the women's event.
Melilla has hosted for the fourth consecutive year a test of the European Cup. The race takes place under Olympic distance, swimming consists of 2 laps of 750m in the Mediterranean Sea next to the port. Later the triathletes will cover the 38 km of cycling, giving 8 and a half a 4,4 km circuit. Finally, the competition will end with a 10km running race, divided into 4 2,5km laps.
Camila Alonso got the victory with a final time of 1: 55: 46 followed by Verena Steinhauser (1: 56: 07) and for Lisa Berger (1: 56: 12)
Camila, the Spanish Duathlon champion just a week ago, claimed a brilliant victory after coming back in the cycling segment and the race. Sara Pérez Sala was the protagonist, who along with the Portuguese Helena Carvalho came out in the first positions of the water and escaped by bicycle until an inopportune puncture took her away from the podium. Camila made an outstanding foot race beating the Italian Verena Steinhauser and the Swiss Lisa Berger
As for the men's event, we had the presence of 14 Spaniards with the Galicians Uxío Abuín y Antonio Serrat to the head.
The test was very tight and finally the victory was for Marco Van Der Stel with a time of 1: 42: 40 in a tight sprint with Tom Richard (1: 42: 42). Antonio Serrat (1: 42: 58) who was in the lead for a long time has finally been third.
Antonio made a very brave men's race, being part of the five-man break in cycling and taking the lead as soon as he got off the bike. Some discomfort due to flatus weakened him in the last laps, and he was overtaken by the Dutchman Marco Van Del Stel, and the Frenchman Tom Robert, although he was able to maintain third position.
Classifications: https://www.triathlon.org/results
Photo: LaLiga4Sports