Camilo Puertas European Duathlon Crosth Champion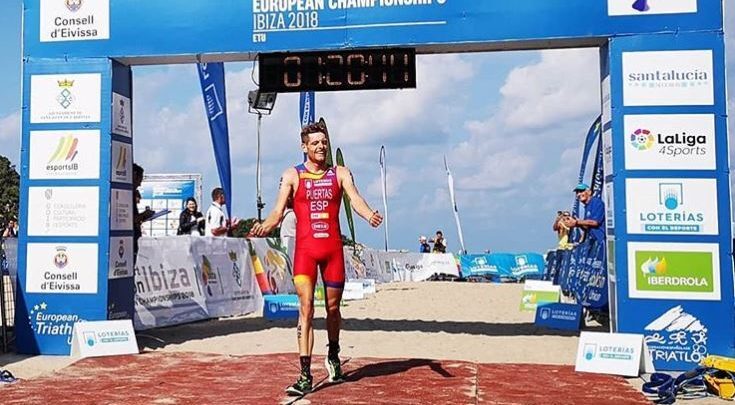 Spain adds one more medal in elite category with silver in the European Duathlon Cros
---
Today has been played in Ibiza European Championship Duathlon Cros, where the Spanish team has not disappointed getting a silver medal through Camilo Puertas and two quarters put with Emilio Martín, bronze in the past European Duathlon Y Championship Rocio Spain in the female category.
The victory has been for the Belgian Tim Van Hemel with a time of 1:19:49 followed by Spanish Camilo Puertas to 54 seconds and by the Austrian Andreas Silberbauer. Emiliio Martín it was fourth
As for the female test, Rocio Espada has finished in fourth position where the Slovak Kristina Lapinova has been proclaimed European champion with a time of 1: 36: 59 followed by Daria Rogozina y Sanne Broeksma.
Also highlight the performance of our Juniors, where Nicolás Puertas , brother of Camilo, has achieved the European title while Alfonso Izquierdo has achieved the third position.
In goal, Emilio Martín did an interview with Camilo, do not miss it
More information shortly

Photo: @triatlonsp