Trend
Blummenfelt's way to get down from 7 o'clock in IRONMAN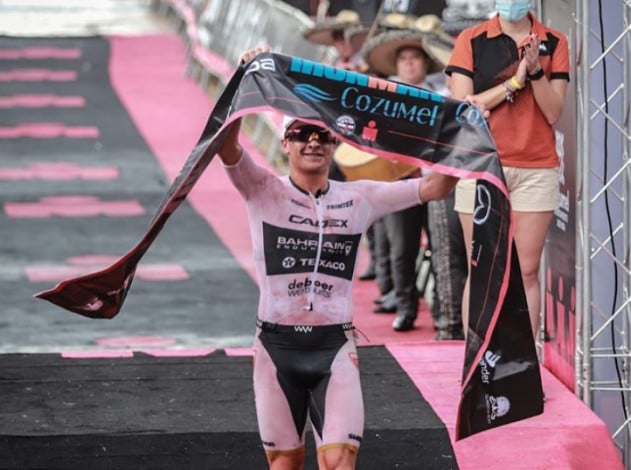 Norwegian triathlete Kristian Blummenfelt has a clear goal for next season, to continue competing in IRONMAN before returning to focus on the Paris 2024 Games.
For this he will compete in Sant George in May and in Kona in October where will look for the world title in the long distance specialty.
But first he has a challenge, the get off 7 o'clock in the IRONMAN distance. It will do it in the Sub7Sub8 project.
Along with the Norwegian, the double Olympic champion will be in this challenge Alistair Brownlee, Lucy Charles y Nicola Spirig. These last two will try to lower than 8 hours.
Although still the date or place is not known where they will try is expected to be in the summer of 2022.
In an interview on Tri27, Blummenfet commented on this challenge, how he will prepare it and who he is looking for to help him on the way down from 7 o'clock.
Objective, win Alistair
Kristian set the world record on his debut at Couzmel (7:21:12) but is still far from the 7 o'clock barrier.
Therefore, the first thing he wants to do is beat the British in the test
"The last thing I want to do is sign in at 6:59 and finish second. I want to win the race. I think it will be close and I am not sure if we will be able to go below 7 o'clock, since very often you find yourself with a crisis in the second hour of the marathon or on the 25-kilometer wall.
«So, it's going to be very unfamiliar territory for me to get into that.«.
Upcoming competitions
The path of the Norwegian in the 20222 season, will focus on IRONMAN races, he says that he can do another test in February before St. George and the sub7.
«As long as I stay injury free I believe it is possible to do three very tough and high level Ironmans in a short amount of time«.
The team that will help you in the Sub7
Blummenfelt is already looking for athletes to help it achieve this, since especially in the cycling and running segments they will have to prepare specifically for it.
In swimming I will surely choose Jørgen Gundersen, in cycling it is difficult to find someone "NOr it's like you can pick a professional cyclist and ask him to get on a TT bike and ask him to do 180k at 51k per hour. It's something they need to train for «. the Norwegian comments.
"The cycling stage is the most critical part of the entire event; you can save a lot if you have a strong team around you. If not, you will go slower.
As for the foot race, I said, I think the race can be at 2:20, it depends on how hard it is. But maybe up to 2:20 I think it's possible, like 3:20 at a rate per km. "
We will have to wait for him to reveal the athletes who will help him.