Albert Moreno TOP 10 in the Ironman 70.3 European Championship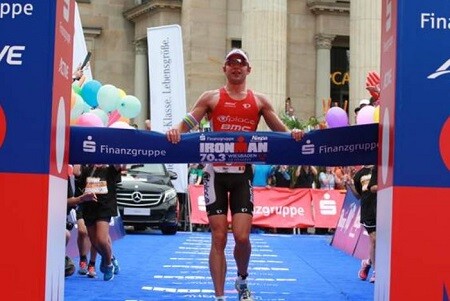 Bart Aernouts and Daniela Ryf have been proclaimed European champions
Today, the IRONMAN 70.3 European Championship In the town of Wiesbaden where more than 2.500 triathletes have faced this mid distance test.
Bart Aernouts recent winner of the Ironman of Nice has become European champion Ironman 70.3 with a final time of 4h05.27, leading in almost 3 minutes to the Australian Peter Robertson (4: 08: 15). In third position came the German Maurice Clave with a final time of 4: 08: 34.
The Spanish Albert Moreno has achieved a magnificent tenth place with a final time of 04: 16: 45. Miguel Fidalgo finished in 16ª position.
In the female category the Swiss Daniela Ryf got the victory with a 4 time: 26: 12 followed by Leanda Cave(04: 34: 50) and of Laura Philip (04: 36: 23). Camila Pedersen He finished in fourth position.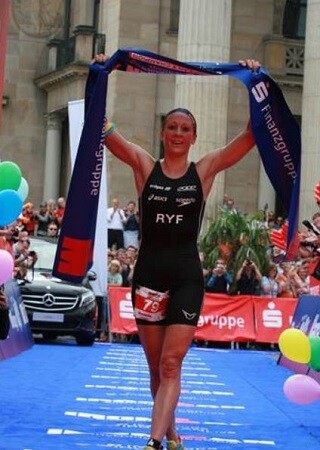 Top 5 Men
1 Bart Aernouts (BEL) 4: 05: 27
2 Peter Robertson (AUS) 4: 08: 15
3 Maurice Clavel (GER) 4: 08: 34
4 Ruedi Wild (SUI) 4: 09: 33
5 Tim Van Berkel (AUS) 4: 10: 07
Top 5 Feminine
1 Daniela Ryf (SUI) 4: 26: 12
2 Leanda Cave (GBR) 4: 34: 50
3 Laura Philipp (GER) 4: 36: 23
4 Camilla Pedersen (DEN) 4: 36: 57
5 Liz Blatchford (AUS) 4: 41: 07
Classifications: http://track.ironman.com/newsearch.php?y=2014&race=germany70.3&v=3.0
Photo: Finisherpix