Triathlon News
The Spanish Sprint Triathlon Championship seeks heir of Gómez Noya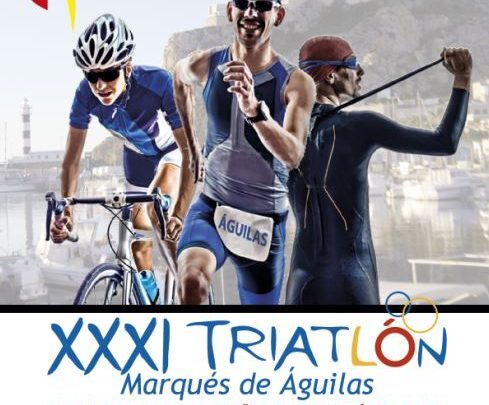 The absence of the "Capitanes" of the TriArmada focused on the WTS and the Olympic Games means that there is no clear favorite or favorite in both competitions.
This weekend takes place in the city of Águilas Murcia to XXXI edition of the Marqués de Águilas Triathlon, one of the 6 triathlons of the "30 club", one of the oldest in Spain. In this edition of 2016 is also the Spanish Sprint Triathlon Championship.
On Saturday at 18: 45 will be the men's competition and the 20: 00 will start the women's competition. Previously during all the day the races of Age Groups and the championships of Spain Cadets and Juniors will have been disputed.
Male test
In dorsal male category number 1 for David Castro (silver in 2015), the manchego will be one of the main favorites, along with Antonio Serrat y Uxío Abuín , who for the last international results arrive with a little bit more than the rest. But, along with them, the number of candidates for the medals is very broad: Ricardo Hernández, Jordi García, Genis Grau, Emilio Aguayo, Jesús Gomar, Roberto Sánchez o Ignacio González.
Female test
While in the female category a very open career is also expected. Dorsal number one for the reigning champion Estefanía Domínguez, who will try to retain the title before the rest of the favorites. On the one hand, the best swimmers (Anna Godoy, Sara Perez y Marta Sánchez) will try to break the race to avoid the arrival of big runners like Laura Gómez, Paula Gracia, Anna Flaquer o Camila Alonso.
Finally, we must be attentive to the careers of minors, since according to the criteria of the FETRI, the competitions of Cadets, Juniors and Sub23 are very important since the title grants the ticket of selection for European and world championships in 2016 .
You may also be interested in this