The 2022 Aquathlon and Long Distance Triathlon World Championships will be held in Samorin
Will be organized by PTO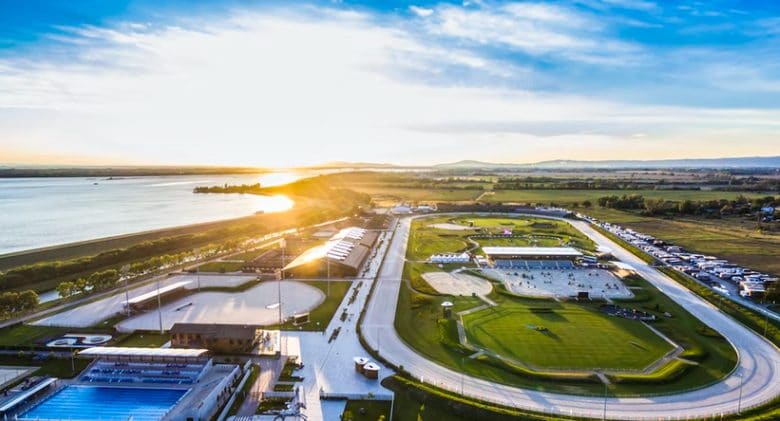 World Triathlon has announced that the 2022 Triathlon World Championships for the tests of Long Distance, Aquathlon and Aquabike will take place at the iconic sports complex X-bionic® Sphere, just 25 km from the historic capital of Slovakia, Bratislava.
The event will be orOrganized by the Professional Triathletes Organization (PTO), and will run in conjunction with the Collins Cup and PTO age group races from August 18-21, 2022.
The experienced Challenge Family team, which has organized its star race, The Championship, in the same location for the last 5 years, as well as the 2021 Multisport Triathlon World Championships in Almere, the Netherlands, has been appointed partner for the organization of the event.
shorter tours
The Long Distance World Championships will be held over the 100km distance (2km swim, 80km bike and 18km run) on Sunday, with elite athletes and age groups competing for world titles.
Our Aquabike racing too will take place on Sunday, over a distance of 2km swimming and 80km cycling, open only to age groups.
The courses for 2022 will be shorter than the standard Long Distance Triathlon World Championships events to align with the existing Collins Cup planning.
The Aquathlon World Championships will take place on Thursday, with a 1km swim and a 5km run, with titles at stake in the Elite, Under23, Junior and Age Group categories.
200.000 dollars in prizes
The Multisport Championships will offer a total prize pool for the elites of $100.000: $90.000 for the Long Distance and $10.000 for the Aquathlon, with men and women equal in prize money, as in all World Triathlon events.
The best long-distance athletes in the world will compete in the iconic x-bionic®sphere, which can be followed live on TriathlonLive.