The Ibiza 2023 Multisport Triathlon World Championship will break the participation record
20.000 people are expected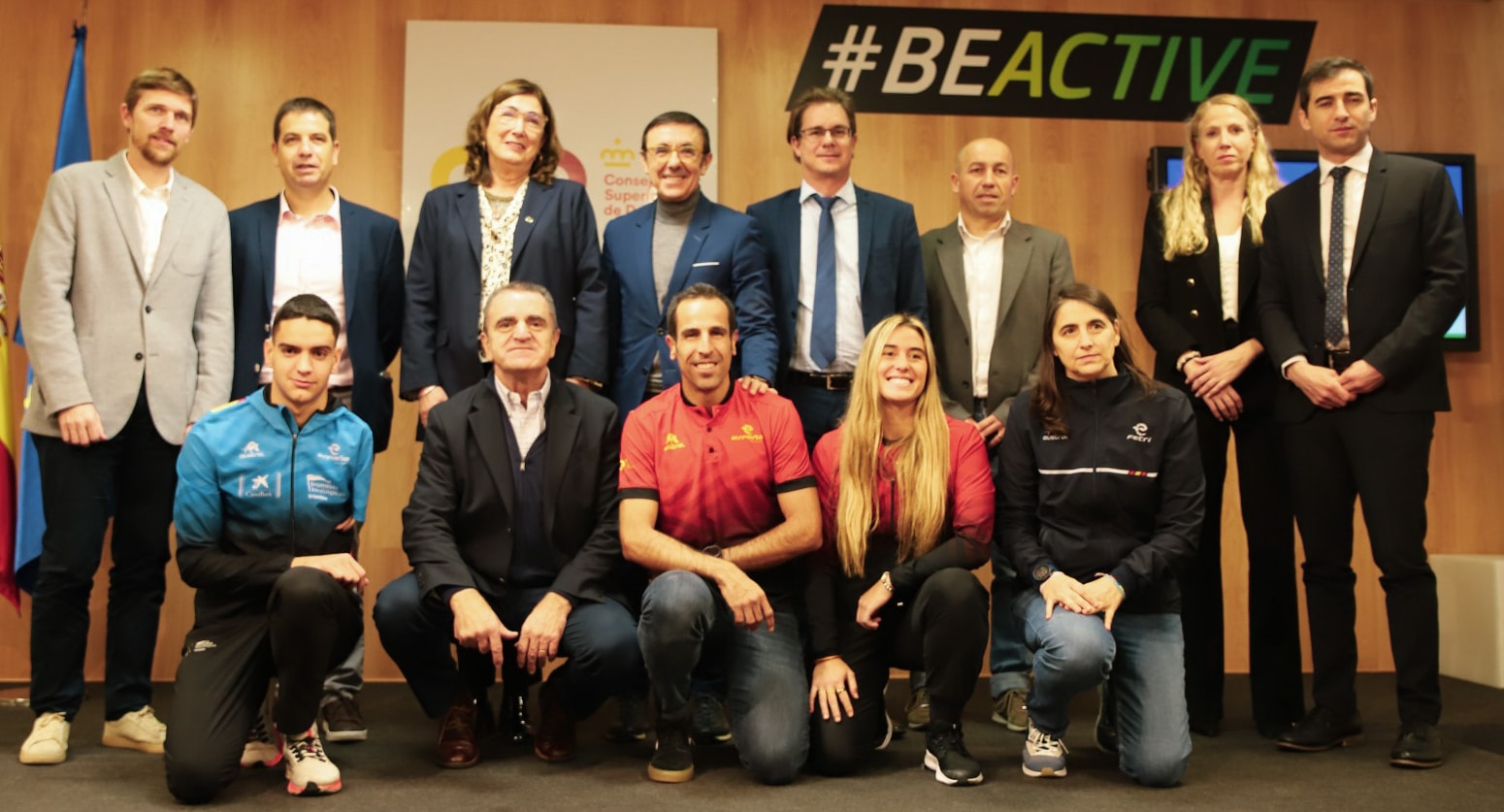 Less than 100 days after it starts andl Multisport Triathlon World Championshipe of Ibiza the forecasts could not be better.
About the event will break a record number of participation, since the presence of more than 5000 athletes is expected, coming from all over the planet, and the island will host during the 10 days of the championship a approximately 20.000 people.
"Today is a great day for Spanish sport, and in particular for the Spanish Triathlon" said Jose Manuel Franco, President of the CSD at the World Cup presentation ceremony.
"Ibiza is a wonderful island and I am convinced that they are going to be successful World Cups at the sporting level and also from the organizational point of view, since Spain has already shown on many occasions that it is a great world reference in organizing events."He added.
The event, in addition to the president of the CSD, José Manuel Franco, was attended by important personalities including Marisol Casado, president of World Triahtlon and member of the IOC, José Hidalgo, president of the Spanish Triathlon Federation, Salvador Losa, Minister of Sports from Ibiza, and the athletes Sara Perez Sala, Emilio Martín, Marta Francés and Samuel Rodríguez.
A historic year for the Spanish triathlon
El Multisport World Championship of Ibiza will be the starting signal for a historic year for the Spanish Triathlon, which will also welcome at our borders the Madrid European Championship and World Series Grand Finale in Pontevedra.
"Spain will be the triathlon this year, everything important will pass through this country"Said Jose Hidalgo, President of the Spanish Triathlon Federation.
"IBiza will be the beginning and all the indicators that we are using indicate that we are going to break records for participants, I think that we are going to beat the numbers of the best World Cup held so far by far, Ibiza is going to beat it and Spain is going to beat it.
It will also be the championship of experiences, because we will see the competitions in iconic places and we will offer a great alternative agenda. All this will make us have the best World Cup in every way"Hidalgo concluded.
From World Triathlon, its president Marisol Married stressed that "andWe are delighted and it is a great honor to work and connect with Ibiza.
It is a very special moment, we have been working so that triathlon is an elite sport but at the same time a sport for everyone and with the work we are doing in Ibiza this situation will be consolidated, because in this World Cup we will return to see elite championships with championships for Age Groups".
The 29 7 April to May
Ibiza will be from April 29 to May 7 the world epicenter of triathlon with the presence of the best triathletes in the world and also the epicenter of world tourism.
QWe want to position ourselves as a destination for sports tourism as well. We believe that hosting this World Cup is the consolidation of all the work we are doing, we are very proud and we are sure that something spectacular will come out of it.
We have the hotel infrastructure, communications, gastronomy, culture, coves... It will be something that will remain in everyone's memory for many years to come.", he claimed Salvador Losa, Minister of Sports of Ibiza.