Triathlon News
Triathlon Campus in Lanzarote with Santini and Alejandro Santamaría
The month of February of 2020, the first edition of this Triathlon Campus will be organized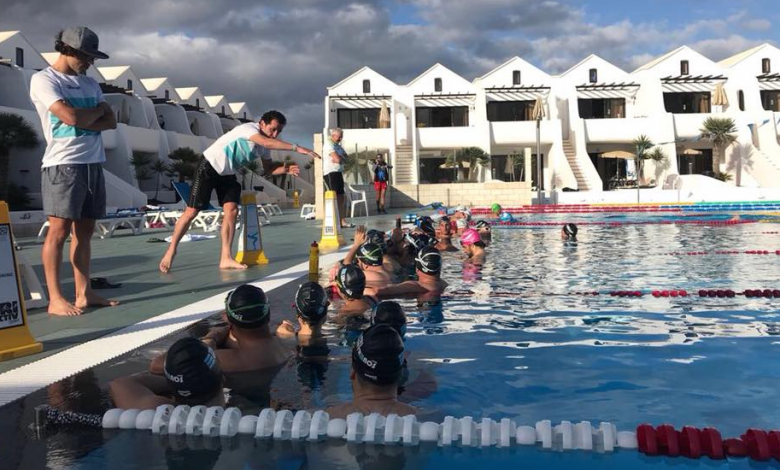 The triathlon clothing brand Santini and the triathlete Alejandro Santamaría join forces and will organize in the month of February 2020 the Santini Tri Week Camp, a training camp specialized in triathlon on the island of Lanzarote.
The campus will be held between February 10 and 16, where participants will enter a raffle for IRONMAN registrations in addition to multiple brand gifts.
Santini is an official sponsor of IRONMAN and is one of the best brands in the market in specific triathlon clothing. In July we were at the presentation of the official monkey IRONMAN To meet him first hand.
The SANTINI TRI WEEK CAMP Campus
El camps will be directed by Alejandro Santamaria, where he has designed an ideal training plan to learn how to improve in each triathlon discipline.
Will have 3 Niveles to accommodate all types of athletes. (Beginner, Intermediate and Performance)
The training sessions will be focused on learning in all three sports of the different training systems to learn to train and better prepare the objectives of each one.
This exclusive campus will also have the biomechanical of the Movistar team Pedro Antonio de Arriba to also learn the keys to a good bike position To perform better.
The campus will be international character with participants from other countries. The combination of training, learning and vacations will be the three pillars of this campus.
Campus accommodation will be in Lanzarote Sand Beach Resort.
What does the Campus offer?
Custom Workouts By levels.
Swimming technique in open waters
Video analysis of the technique running and swimming
Seminars and conferences on campus week
A competition Super Sprint Triathlon
Raffle of 2 registrations for an IRONMAN or IRONMAN 70.3 test
Raffle of 2 triathlon monkeys brand Santini
Brand Gifts Santini for all participants
Half board in Sand Beach
Option for companions
Option of extend the stay
6 days duration
Bike rental€ 140 / week.
How much?
El promotional price of the Campus is from € 950 half board with a duration of 6 days until December 25. From that date it will rise to € 1.150
To formalize the reservation, a first payment of € 500 will be made and then the rest 30 days before the Campus.
Check all the information on the official website of www.trientrenos.com