Triathlon News
Are you looking for a touch of quality in your workouts? Come from the 2 to the 6 of April to the CAMPUS DESAFIO4TRI in Tenerife!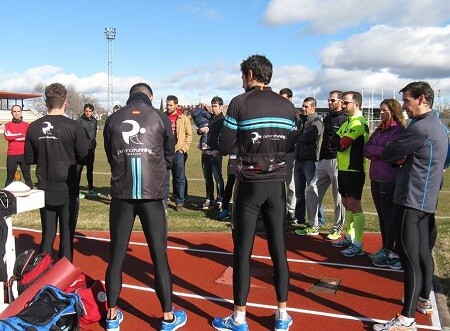 From the 02 of April to the 06 of April, TENERIFE will host the CAMPUS of TRIATLON DESAFIO4TRI.
In unbeatable facilities: TENERIFE TOP TRAINING, and by the hand of the team of professionals PERSONAL RUNNING.COM this CAMPUS offers the triathletes an unbeatable event with the aim of enjoying a few days of vacation on the island of Tenerife while being able to enjoy some luxury workouts.
With three coaches that will direct the activity that will be divided according to the levels of the participants, this CAMPUS will have only 30 available seats and the registration period was already open since last Monday 24 in February.
If you want to know all the programming you can visit: http://www.desafio4tri.com/programa/
DAY 1: 2 April:
16: 00: brief presentation, introduction of the campus and delivery of material.
16: 30: 1h30'-2h group bike ride from Tenerife Top Trainning.
Route of the Cliff of the Giants (Santiago beach) to Santiago del Teide. Next time chrono-climbing, "Subida a Chio" (12km).
19: 00: Swimming in a pool.
Technique applied to swimming in open water + Regenerative session SPA optional
DAY 2: 3 April:
09: 30: Departure by bike from Tenerife Top Trainning.
Chrono-climbing "Climb to Chio".
13: 30: Swimming in a pool. Regenerative session.
18: 15: 50 'Ccontinua Tenerife Top Trainning exit + shooting technique session on the athletics track.
21: 15: Technical talk (Comments and analysis of the filmed technique session)
DAY 3: 4 April:
09: 30: Departure by group bike (4h aprox) from Tenerife Top Trainning passing through Chio, arrival at the Teide National Park. Tour around Vilaflor and Costa Adeje
16: 00: Swimming pool in 25m. + filming of the technique.
18: 00: Specific strengthening session for triathlon.
21: 15: talk / discussion. Brief summary of the day and analysis and evaluation of the filmed swimming session.
4 DAY: 5 April

08: 00: Departure of the transfer to Playa del Médano.
09: 00: Swimming in the open water circuit of the Canary Islands Triathlon.
10: 30: Departure by bike from the beach to Tenerife Top Trainning up from El Medano to San Isidro. From there to Granadilla, San Miguel and Arona.
17: 30: Running Technique session on the athletics track.
19: 30: Spa regenerative session.
5 DAY: 6 April
11: 00: Triple Mini-Triathlon Tenerife Top Trainning.
DELIVERY OF TROPHIES AND FOOD END OF CAMPUS
More information http://www.desafio4tri.com/
You may also be interested in this