Triathlon News
The triathlon campus, the alternative to sports tourism 2020
Onyria Quinta da Marinha Hotel, official hotel of IRONMAN Portugal has perfect facilities for triathlon training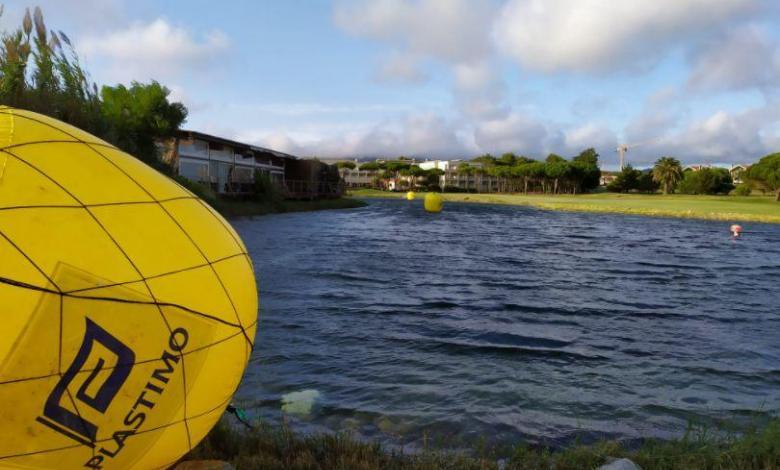 In a completely 'atypical' year when it comes to competitions, the Triathlon Campus for teams have become an excellent alternative for those looking to do «Sports tourism".
During the weekend of September 26-27 Onyria Quinta da Marinha Hotel, the official hotel of IRONMAN Portugal in Cascais, once again hosted one of them.
With perfect facilities for triathlon training, this resort is also located in one of the regions of the Iberian Peninsula with better weather throughout the year having more than 300 days of sun.
The most demanded locations for the Spanish triathlete
Different locations are chosen, one of the most attractive being those that take place on the Island of Lanzarote, one of the paradises for the medium and long distance triathlete as it has the circuits on which IRONMAN de la Isla runs and which is organized by the Club La Santa.
However, for all those who do not want to take a plane or boat Due to the risk that being indoors can pose due to the cov-19 pandemic, there are other accessible alternatives within the peninsula to be able to arrive by private car such as Banyoles or El Anillo in Cáceres, among others, joining now Cascais only 20 minutes from Lisbon on the Atlantic coast
IRONMAN Portugal official hotel
On the Atlantic coast, enjoy the paradisiacal circuits of IRONMAN Portugal (Cascais)
In the heart of the IRONMAN of Cascais we find the Onyria Quinta da Marinha Hotel, a tourist-sports complex ideal for the triathlete to carry out triathlete campus.
Clubs / coaches from the neighboring country have already bet on it, being the last weekend held. Two full days of triathlon, in which alternative activities were also offered for the whole family.
This hotel / sports complex It has everything you need to offer a perfect weekend:
Private natural water lake marked with step buoys for swimming training,
Very wide and green areas to be able to perform stretching or strength training outdoors,
Promenade in the vicinity to train the foot race of the Atlantic Ocean breeze,
Bike circuits that will take you to enjoy the impressive natural landscapes of the Sintra forests as well as the spectacular Guincho beach.
In addition, just 5 minutes walk, there is a 25-meter indoor pool with gym and offering a special price for triathletes staying at the hotel.
The Onyria Quinta da Marinha Hotel complex also offers gym, spa, bike rental, babysitting service for those traveling with children, very spacious and open common areas inside, solarium exterior, restaurant and snack area to enjoy conversations at sunset on the terrace overlooking the pool.
Staff focused on the triathlete
Yes already Portugal is a benchmark in terms of hospitality is concerned, Onyria Quinta da Marinha goes one step further.
Directed by Paulo Figueiredo, long distance triathlete, finisher in IRONMAN Kona take care of every detail so that the Campus held become unique and unforgettable weekends for all participants and their families.
And it is not only the facilities and the location that this resort has, but also the attention that of course makes the difference.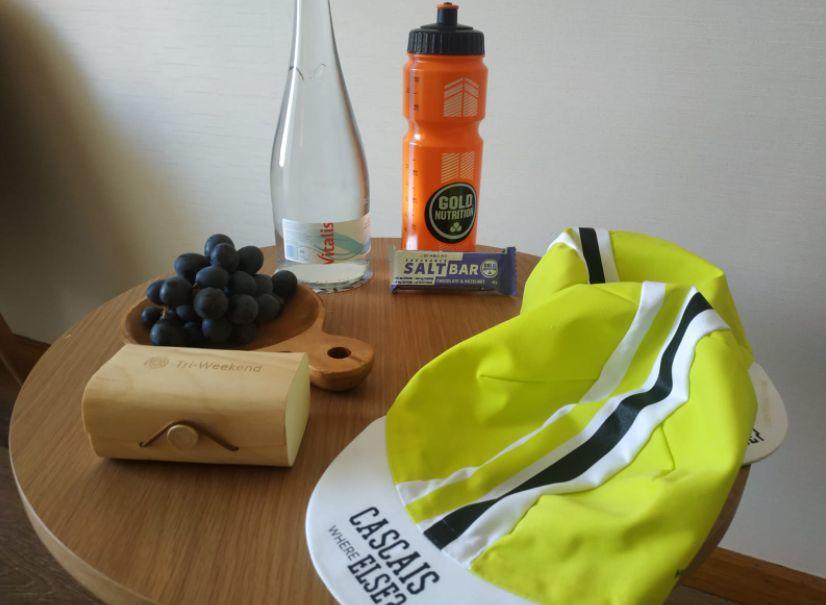 A place of course fully recommended for both families to enjoy a few days of rest and connection with sport, as well as for the realization of sports campuses.
10% discount with CASCAIS CODE
For all those who are going to participate in IRONMAN or IRONMAN CASCAIS 70.3 2020, they will also have a discount code of one 10% off when making your reservation with the code «CASCAIS" in this link
Do you want to make your Triathlon Campus at Quinta da Marinha Resort?
You can contact the hotel in Spanish if you wish by e-mail [Email protected], indicating in the Subject: Check Triathlon Campus
You can also do it over the phone: (+351) 214 860 141