Canarias joins the ban on smoking in public spaces and makes the use of a mask mandatory
The Canary Islands have joined this ban in Galicia by adding the obligation to use a mask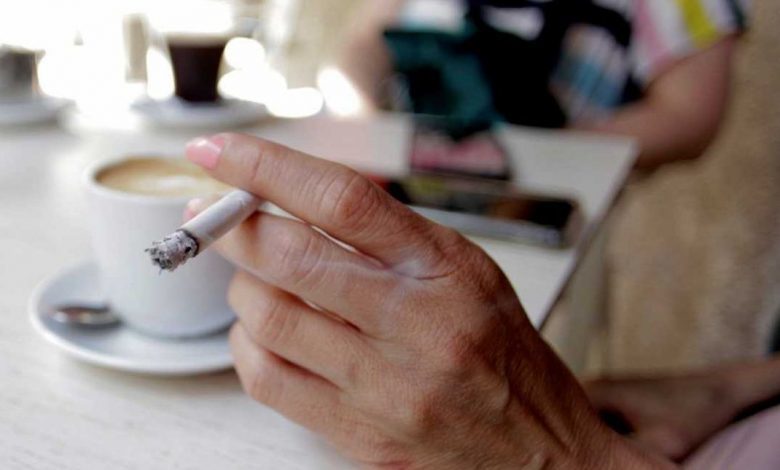 Since this midnight in Galicia is no smoking in public spaces (including terraces) as long as the safety distance of 2 meters cannot be maintained.
Well, now The Canary Islands have joined this ban, adding the obligation to wear the mask at all times, being the last community to do so.
Other communities consider the same measure
Also other communities, such as Andalusia, Asturias, Cantabria, Castilla-La Mancha or Madrid they are also considering implementing the same measure
For example the Community of Madrid fully agrees with measures that imply not smoking in public spaces and, in fact, it has already been proposed to prohibit the consumption of tobacco on the terraces, as recognized by the Minister of Health, Enrique Ruiz Escudero.
However, Ruiz Escudero has explained that it has not yet been implemented, because the technical services stated that that decision had to be taken from the central government, understanding that it affected the state anti-smoking law, so they have left it as a recommendation.
However, the Madrid Executive is "willing" to apply the ban if the legislative possibility that Galicia is going to deploy can be adopted in the region.
Now in all Spain the use of the mask is mandatory.
The president of the Canary Islands, Ángel Víctor Torres, has announced these measures in an extraordinary Governing Council after the increase registered in the last hours of positive cases in covid-19.
Nightlife is only outdoor spaces and sitting at a table
In addition, the Executive has agreed to "go back" in the decree that regulated the opening of nightlife when an increase in coronavirus cases related to this activity was detected. Torres has said that this sector is once again regulated by the Decree of June 20, 2020.
This decree verbatim indicates: nightclubs and other nightlife establishments may open their outdoor spaces exclusively to the public, for consumption sitting at a table
Fuente: 20 minutos