Edmonton World Series Grand Final canceled
The ITU has confirmed that the Grand Final will not be held this year in Canada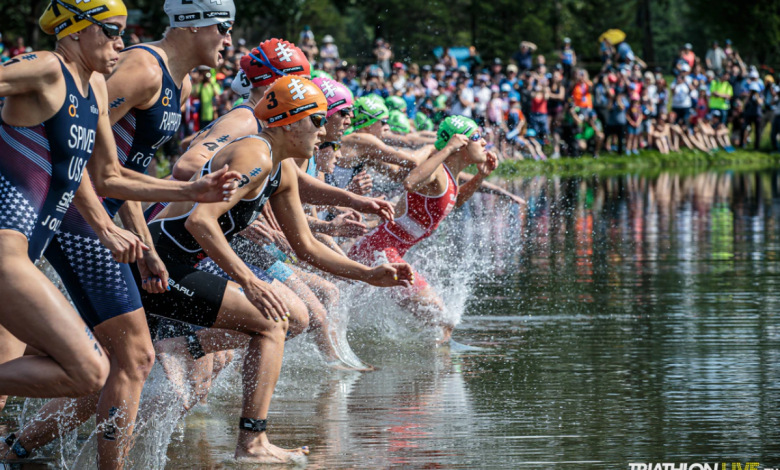 With a release On its website, the International Triathlon Federation (ITU) has confirmed that Grand Final in Edmonton will not take place in 2020 (Canada)
This test that would have to be disputed August 17-23, may not be held by restrictive measures of that country, It does not allow concentrations of more than 15 people.
Work on the year-end calendar is underway
The ITU is working to have a calendar in the last part of the year, where the World Championship could be held in a single test, as it was years ago.
This is the official statement
With the health and safety of our athletes and the community as our top priority, and according to the directive of the medical director of health of Alberta, Canada, the organizers of the 2020 Edmonton Triathlon World Grand Final announce that the Grand Final was scheduled for August 17. -23, in Edmonton, Alberta will unfortunately not take place in 2020.
Alberta's medical director of health, Dr. Deena Hinshaw, clarified this Thursday, saying: "The mass gathering restrictions currently in place also apply to all summer events or festivals in Alberta.
Those restrictions prohibit meetings of more than 15 people and require that people gathered in groups of less than 15 maintain a distance of two meters from each other.
Organizers from Edmonton, Triathlon Canada and World Triathlon want to share their deep disappointment that this event cannot go as planned, despite all the efforts of all parties involved, but they absolutely understand that the current global situation with the COVID-19 The outbreak makes it impossible for the event to happen at this stage.
World Triathlon, along with the Edmonton Organizing Committee, the City of Edmonton, and all stakeholders and community partners will continue to work closely together to find new options for the event to take place in the future, when it is safe to do so.
World Triathlon is now working with WTS and World Cup organizers, as well as National Federations and their partners, to reschedule some events at the end of the current year, when it is safe and fair to do so, with the aim of giving them athletes from all over the world. Throughout the world, the opportunity to act and compete as soon as possible.