The Guadalajara Triathlon and the Couples Triathlon canceled
"It seems that the XXXV edition is resisting us, but we will celebrate it at some point"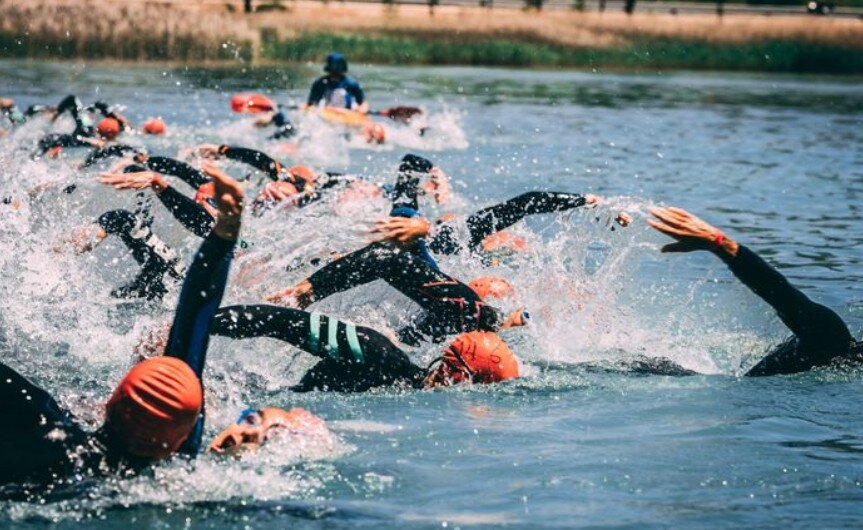 Another bad news for the world of triathlon, one of the most emblematic events on the national scene, the Triathlon of Guadalajara, has communicated that it will not be played in 2021.
In addition, they have also confirmed the suspension of the Couple Triathlon,
The current situation of the pandemic in Spain and the uncertainty that exists about how things will evolve, have led the organization to make this difficult decision.
They have explained it in a statement in their Web page
Cancellation Triathlon of Guadalajara and Couple Triathlon 2021.
"Although as of today there is no official communication from the institutions involved, the organizing group of the Guadalajara Triathlon and the Couples Triathlon, we take a step forward and take the tough decision to cancel the tests consistent with the current situation.
As you surely know, the measures taken to stop the coronavirus pandemic (COVID-19) force us to limit our partner contact. We know that the situation is disappointing and we hope you understand that right now our priority is to keep you athletes, volunteers, event goers and our own families safe.
The important thing now is to limit social contact and stop the spread of the virus, so we hope you can understand the reason for the decision taken to keep everyone involved safe.
We firmly believe that the possible resources with which the institutions help us in each edition this year should not be used in favor of our beloved events. We understand that these resources should be allocated to efforts to alleviate the consequences of Covid and its possible advance. Doctors, nurses, local police, Civil Guard, Town Halls, have a challenge ahead that we are touching on a daily basis and of which no one is strange.
Much courage with the situation that we are having to live. Take good care of yourselves to continue enjoying the sport and to be able to see each other in the 2022 edition. It seems that the XXXV edition is resisting us, but we will celebrate it at some point.
Greetings from the Guadalajara Triathlon organization group."