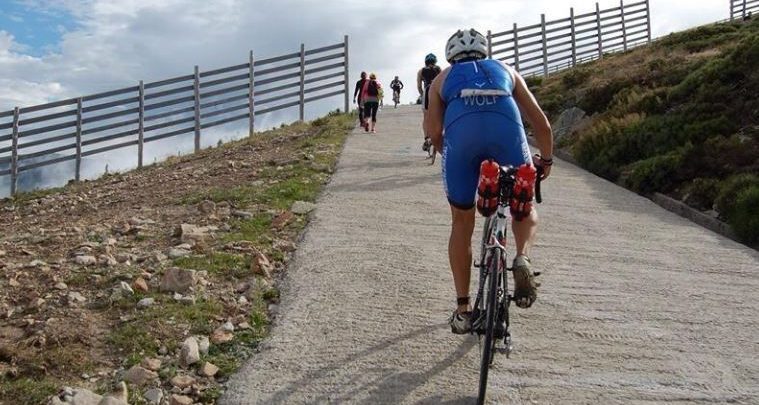 {wbamp-meta name = »image» url = »images / stories / news / upload-triathlon-ball-world.JPG» width = »300 ″ height =» 150 ″}
The test can not meet the new regulations of the DGT as it is not the test in a closed circuit
El Triathlon Ball of the World and of Sierra Nevada organized by TRYSTRONG, are two triathlons with more personality of the national panorama. Sierra Nevada with its Vintange Triathlon and the one of the Ball of the World with his spectacular mixing Mountain Biking and Trail Running in the Community of Madrid.
The organization TRYSTRONG has published the following statement on its website.
In these moments we still do not believe it, even though in this aspect we have always tried to be totally transparent.
We have always said that we are part of that 99% of tests that can be erased from one day to the next, but we have also always thought that once the first edition was over, the possibilities of getting ahead multiplied exponentially. Therefore, the surprise is greater and clearly yours will be a mirror of ours and you will be amazed.
This year everything was better than ever. In terms of permits we already had almost all, something very unusuall. Even the National Park that we usually arrive a few days before the test we had it for a few weeks to our credit.
And what about the inscriptions? We are almost a month and a half away from the Sierra Nevada Triathlon and we could have reached our maximum number of 300 participants. Not bad after the eighty-odd last year. We were not going to cover, but it would not cost us money and we could do a test with more means and improve it always faithful to our style.
And the same with regard to the Tri de la Bola del Mundo, even more complicated to organize and so different from the rest of the tests. What can we do? We like to complicate ourselves, we like the mountain and it was worth going through everything we went through to take the tests forward. And it was not easy or pleasant what we spent behind the scenes. A constant stress practically throughout the year for that happy uncertainty of working for something that you have no guarantees until you give the kick-off.
And after the test to live moments of 'ecstasy' by the embrace and affection of many of you to reach the goal and after a while back to the lowest and darkest of the abysses when others wrote on their social media profiles' Triatlon Shit World 'or any other adjective. And surely, with all reason, since for tastes colors and of course that we are not perfect, nor the best organizers, but we left the skin, the illusion and even the health in our tests. For better money we do not even talk about the fact that someone will come out with the typical 'all for pasta' (...).
It hurts more than anything not being able to get up, but we do not get out of it. You have to know how to say up to here I have arrived and assume that there are no more forces. We have given everything and as far as the triathlon is concerned, the last breath is gone. It has been a pleasure to walk with so many of you.
And after this sensitive moment, let's move on to economic issue:
Let no one worry that next Friday 4 of May we will proceed to make all the returns automatically to the cards with which you made the payment.
We feel the hours of training focused on our tests and the illusions that we have shattered and hope you understand that this decision is totally contrary to what we would like, but that we can do nothing against the new instructions from the DGT that we just communicated after meeting with the Captain of the Civil Guard this morning in command. These instructions are motivated by a new regulation that makes it very complicated to any test that is not in a closed circuitoo for any organization that is not of the big franchises, as it is NOT our case.
With this new regulation, we could only carry out our tests if the Civil Guard closed the traffic, as is done in most tests of the IRONMAN or CHALLANGE franchise and, however much they are willing to help us, if the order does not come from very high, they can not do it and we do not have the ability to close it or the economic means No human team to get it.
We want you all to know that when registration was opened this new regulation was not yet in force and we did not have any knowledge about it and it was this very morning when we were notified. That is why as we see the situation and as much as it hurts we do not want to let more time and cause more damage.
Feeling sorry, we sincerely apologize, hoping you understand us as much as possible.
We also apologize if we stop answering someone because we have a few hours and complicated days ahead of us.
Further information: http://www.triatlonboladelmundo.com/
Further information: http://www.triatlonsierranevada.com/
You may also be interested in this