Canyon new partner of the PTO Tour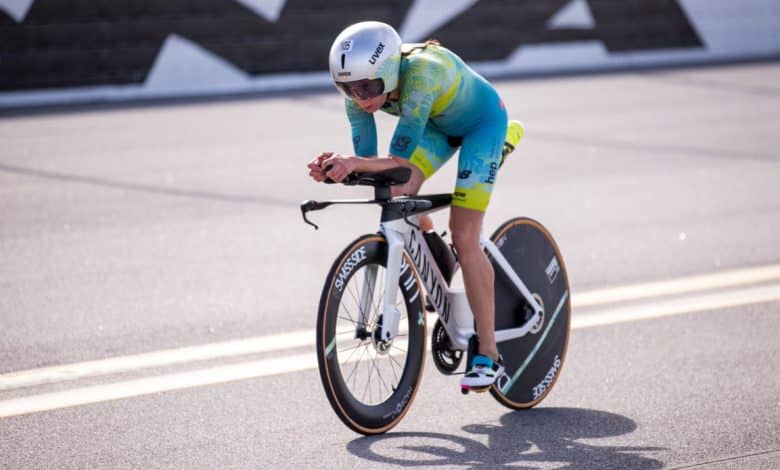 The Professional Triathlete Organization (PTO) has announced a three-year collaboration agreement with Canyon which will make this leading brand the official bicycle partner of the new PTO Tour that starts on August 20 with the Collins Cup race.
The goal of this agreement is to share both parties' passion for triathlon, connect with the global triathlete community and grow it around the world.
Your tools will be high-quality content and educational initiatives that will be promoted through PTO Tour events.
The German brand and the triathlon are old acquaintances, Canyon is a sponsor and has developed bicycles in collaboration with top-level athletes such as Jan Frodeno, Patrick Lange, Daniela Bleymehl and Laura Philipp.
But on this occasion, both parties see this association as a unique opportunity to convey the uniqueness of triathlon and to strengthen the interaction between amateur and professional athletes.
At the same time, Canyon and the PTO plan to offer cyclists in-race services that were previously reserved only for professional athletes.
Tim Godfrey, director of marketing for the PTO, tells us: "This is a brilliant partnership for both parties on different levels. Canyon and the PTO share a very similar philosophy and commitment to taking this sport to the next level.
His unmatched experience, knowledge of the bikes, and relationships with leading athletes like Jan Frodeno and Laura Philipp will add tremendous value to the PTO's offerings for professionals and amateurs aimed at exciting, engaging, and growing the triathlon fan community around the world. the world".
Simon Summerscales, Global Marketing Director for Canyon, replies: "We are huge fans of what the PTO is trying to accomplish with its disruptive athlete-owned business model.
The PTO has an innovative approach to increasing participation in the sport for both professional and amateur athletes, who will have the unique opportunity to watch the pros perform on the new PTO Tour and then compete on the same tracks.
That aligns with our mission to inspire more people to get on a bike and pedal, which we will bring to life through fun and innovative interactions, such as educational content, prize giving and event activation, this year in particular in the Cup Collins and the US Open PTO".
The inaugural PTO Tour racing schedule for 2022 includes the inaugural PTO Canadian Open (July 23-34), the second edition of the Ryder Cup-style Collins Cup, with $1.5 million in prize money (Aug. 20) at which the team from Europe faces the US team and an International team, as well as the first PTO US Open (September 17-18).
Each Open will have a minimum of 1 million dollars in prizes and will be run over 100 km (2 km of swimming, 80 km of cycling and 18 km of running).