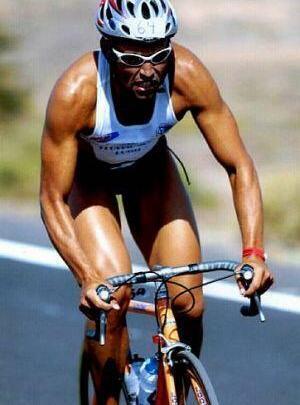 For a few weeks, Carlos David Prieto he works as the new coach of Javier Gómez Noya. The coach from Lugo replaces Omar González, who was in charge of the preparation of the World Champion during the last four years, and who is still part of his team. These days already he accompanies to him in the concentration in Noosa (Australia), previous to his participation in the tests of Mooloolaba and Auckland.
Gómez Noya y Omar Gonzalez, who will be a father in May, spoke about the new situation and decided that he should cede part of his responsibilities. "After four seasons traveling nine months a year, it was time for a change," explains the Asturian coach, who will travel again with Gómez Noya and his new coach starting in June.
Carlos David Prieto becomes part of a team he has known for years. He is a colleague of Gómez Noya in the Cidade de Lugo Fluvial, and studied in the same class as Omar González in the Faculty of Sports Sciences of A Coruña.
"I will not be able to spend so much time with Javi because of the birth of the child, and after this cycle it is also good for him to start a new stage. I am very grateful for having been able to enjoy such good experiences at his side ", reasons Omar González, about to start other projects from Pontevedra.
At the federative level, Omar González continues being responsible for the preparation of Gómez Noya: "I coordinate calendar topics and we are in permanent contact. Before the San Francisco test, we talked about the type of bike I should use and so on. "
Carlos David Prieto he thus becomes the third coach of Gómez Noya's career. Ferrolano started with José Rioseco, his lifelong technician, from his previous stage as a swimmer, and at the beginning of 2009 he started working with Omar González.
Source: lavozdegalicia.es
You may also be interested in this