Castellón hosts the second stage of the Triathlon Series by Polar circuit with Xavi Llobet and Cesc Godoy as favorites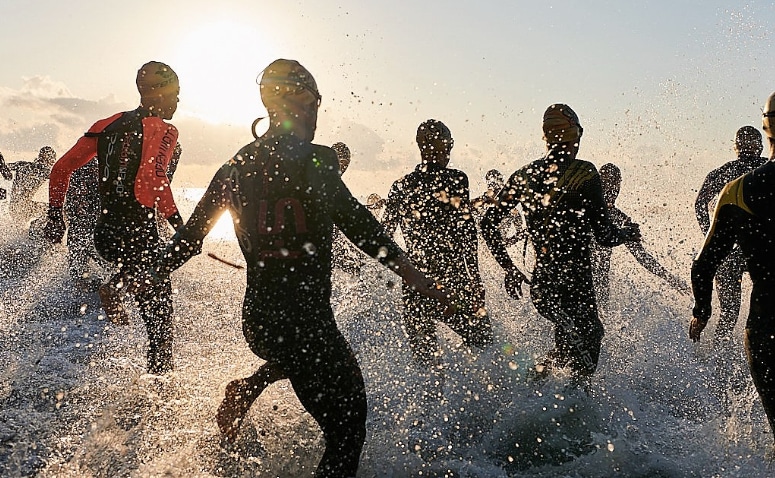 The Triathlon Series visits Castellón for the first time, and it is no coincidence. The largest popular triathlon circuit in Spain expands, and the triathlon grows. This enthusiasm generated by the triathlon will accompany the almost 870 registered in one of the 3 formats proposed by the organization:
- Supersprint (300m swimming, 10km cycling, 2km on foot)
- Sprint (750m swimming, 20km cycling, 5km on foot)
- Olympic (1500m swimming, 40km cycling, 10km on foot)

Next Sunday, the competition will start at 8 in the morning for the Olympic distance. In this outing, the favorites will be Xavi Llobet (member of the national team at the Athens Olympics), Cesc Godoy (Spanish U23 Champion -2009), Albert Parreño and Emilio Aguayo. On the Grau beach, the central point of the event, a great atmosphere is expected to encourage the elites but also and above all, the debutants, the majority on the entry list.
All the routes run along the promenade, a privileged space for sports (from 8 am to 11 am, Salvador Ferrandis Avenue will be closed). But this area will already be very lively on Saturday, thanks to the collection of bib numbers organized at the Sports Expo where various professionals from the sector will present the latest news on the market.
Further information: http://www.triathlonseries.org/ts2011/castellon_esp.html