Cecilia Santamaría 4th in the Quarteira European Cup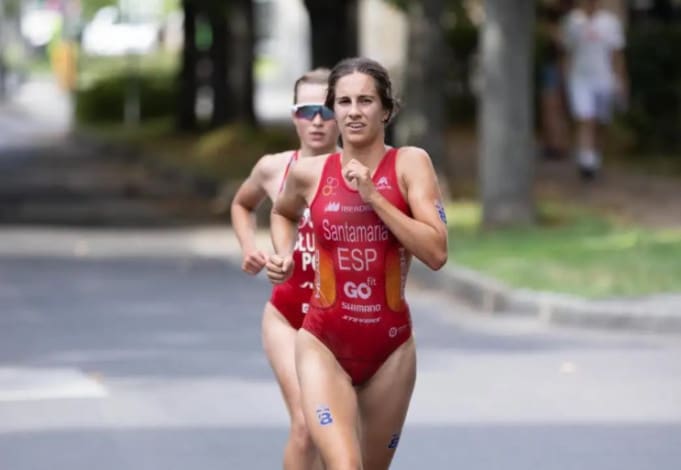 After the victory achieved yesterday in the men's event by David Castro en Quarteira The elite women's event was contested today.
The victory has been for Lotta miller with a time of 2: 02: 52 followed byIlaria Zane (2: 03: 47) and for Nora gmür (2: 03: 56).
The Spanish Cecilia Santamaría she was fourth with a time of 2:04:10.
Top 10 female
| | | | | |
| --- | --- | --- | --- | --- |
| Position | First Name | Last Name | Country | Time |
| 1 | Lotte | Miller | NOR | 02:02:52 |
| 2 | Ilaria | Zane | ITA | 02:03:47 |
| 3 | Nora | Gmur | SUI | 02:03:56 |
| 4 | Cecilia | Santamaria Surroca | ESP | 02:04:10 |
| 5 | Maria | Take | BY | 02:04:40 |
| 6 | Catherine | Möller | GER | 02:04:46 |
| 7 | Sharon | Spimi | ITA | 02:04:50 |
| 8 | Iona | Miller | GBR | 02:05:22 |
| 9 | Jolien | Vermeylen | BEL | 02:06:03 |
| 10 | Celia | Merle | FRA | 02:06:17 |
As for the rest of the Spanish, this has been their classification
| | | | |
| --- | --- | --- | --- |
| Position | First Name | Last Name | Time |
| 4 | Cecilia | Santamaria Surroca | 02:04:10 |
| 20 | Rachel | Arostegui Gonzalez | 02:10:17 |
| 21 | Paula | Sanchez Garcia | 02:10:37 |
| 22 | Yaiza | Saiz Serrano | 02:10:51 |
| 30 | Sara melitta | Gimena Schummelfeder | 02:19:44 |
| DNF | Sara | Manso Warrior | DNF |
| DNF | Paula | From the drunken well | DNF |