The XIV Indoor Triathlon 'Ciudad de Torremolinos' held with great success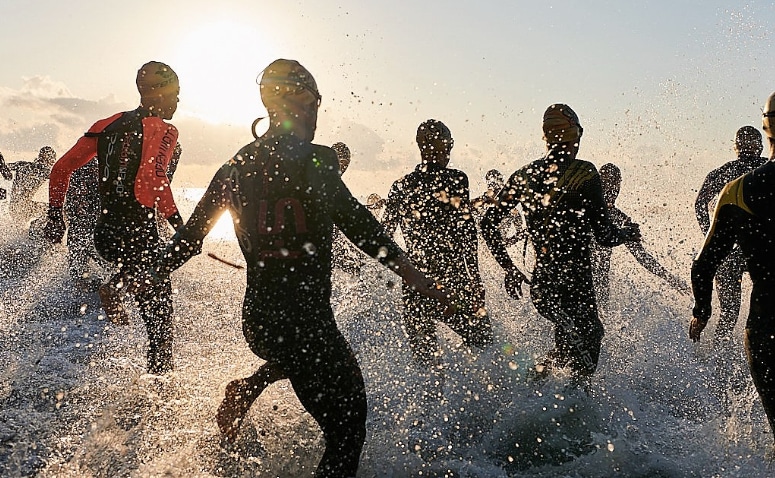 More than 250 triathletes reached the finish line in the XIV Indoor Triathlon 'Ciudad de Torremolinos' which was held last Sunday, December 11, in the indoor Olympic Pool 'Virgen del Carmen I'.
The wind, protagonist of this year, could not eclipse the magnificent participation of this XIV edition of the longest-running Indoor Triathlon on the national calendar and the one that all triathletes eagerly await, since given the dates and the absence of competition, it is expected by all to do their winter tests.
In addition, this year an additional line has been enabled in the boxes, which has made it possible to expand the number of participants to 300 athletes. Even so, the organization had to close the registration three weeks in advance due to the massive demand for applications to participate in this test.
Likewise, the test is also highly appreciated among the participants for its magnificent route, with a first transition from water in an indoor pool, a second transition by bike in a "Circuit closed to traffic" and a third transition that runs on foot between the pine forests of Torremolinos, which makes this triathlon one of the most beautiful and comfortable for the participant of all those held in our province.
On the other hand, the coordination of the troops of the Local Police, Civil Protection and Volunteers, made possible an exhaustive control of the three areas of the circuit that make up the triathlon, 300 meters of swimming, 10 kilometers by bicycle and 2 kilometers of running . Finally, numerous athletes and members of the Civil Guard sent their congratulations to the organizers, a fact that makes the Municipal Sports Board of the Torremolinos City Council face future editions of this test with more hope and enthusiasm.
In reference to the participation, the components of the AQUASLAVA Servicón stand out, who have taken the podium of the general classification headed by Bruno Raso Moreno (under 23), second Iván Tejero Vazquez (Elite) and third Victoriano Raso Moreno (Elite) with only 6″ of difference between them.
In the Women's classification, Patricia Bueno Pérez (U23), Belén Donoso Pérez (Elite) and Raquel García Rojas (Cadet) made up the women's podium, highlighting the performance of Raquel, a cadet category athlete with a magnificent projection.
Source: andaluciainformacion.es