Near 4.000 athletes in the Barcelona Triathlon
The most massive triathlon in the country has experienced its most international edition this year with athletes from more than 60 nationalities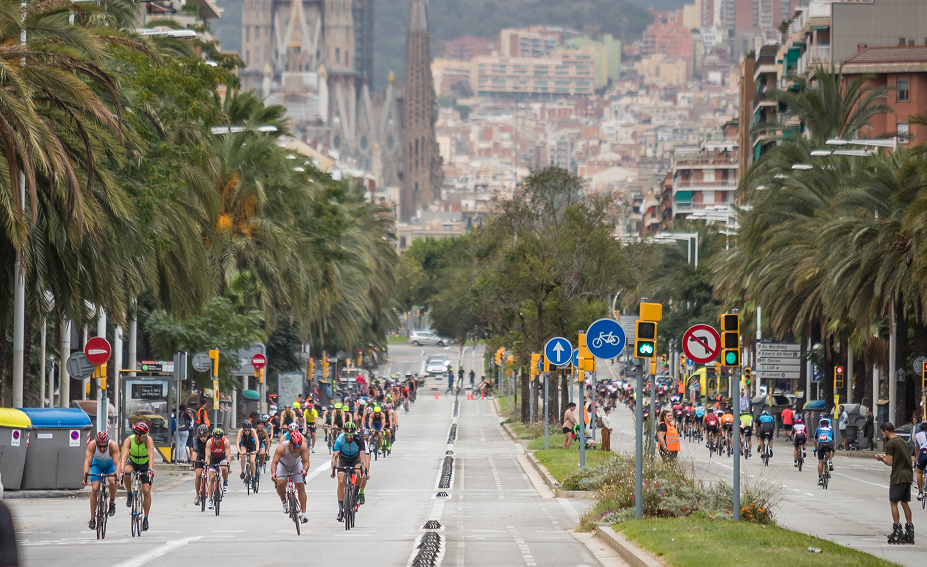 This Sunday, October 6, Barcelona became the epicenter of the popular triathlon bringing together about 4.000 athletes in a new edition of Barcelona Triathlon by Santander.
The most massive triathlon in the country has lived this year its most international edition with athletes from more than 60 nationalities around the world who have accounted for 25% of the total participation.
Godoy and López, champions
Disputed in three distances, the Olympic (1.500 m of swimming, 40 km of cycling, 10 km of running race) has been the one that has inaugurated the day. At 8: 10 h., Wrapped by a multitude of fans, men and women have shared the first elite outing in search of victory.
Francesc Godoy He has mastered the test from start to finish and achieved the victory after crossing the finish line in a time of 1: 44: 34. Behind, Jordi García, winner in 2018, who has completed the triathlon in 1: 46: 00. Seconds later, with a time of 1: 46: 53, Albert Parreño He has reached the goal and completed the men's podium with the third position.
In the female category, historic victory of Laura Gomez, who after winning in 2018 has managed to revalidate his crown by using it to the fullest throughout the competition (1:55:17). Second place for Diana Marcela Castle, in 1: 55: 45, and third to Claudia Pérez, in 1: 57: 56.
Triathlon for everyone
After the elite competition, thousands of triathletes have been protagonists of Barcelona Triatlon by Santander. A great sport party with endless personal stories with one point in common: the dream of crossing the finish line.
Fundela Challenge with Javier Gómez Noya
Beyond the purely sporting, Barcelona Triathlon by Santander has been the framework in which the Fundela Challenge has been developed. Two Sprint distance relay teams that have been thoroughly employed to donate the maximum amount possible to the investigation against the ELA.
On the one hand, a team led by our most international triathlete, Javi Gómez Noya, ambassador of Banco Santander, who has been accompanied by journalists Edu Polo and Marc Martín. In front of them, a team formed by the synchronized swimming swimmer Thaïs Henríquez, and by former soccer players Julio Salinas and Santi Ezquerro.
Both have starred in a nice challenge in front of the solidarity clock, which has stopped when they have crossed the finish line. The resulting amount, 6.882 €, has been donated to Fundela to support the research. To this donation has been added € 1 of house registration that the organization will deliver to the association.
"We want to be the best triathlon in Europe"
From the City Council of Barcelona, ​​the councilor for sports David Escudé has been very satisfied with the 2019 edition of Barcelona Triathlon by Santander and has wanted to highlight "that this is the fourth year since the triathlon became a city event and We are very proud to have been, with a lot of work, the best and biggest triathlon in the Spanish state. Our goal is to be the best triathlon in Europe. "
More information and classifications: www.barcelona.triathlon.com