Cervélo announces the launch of the new P5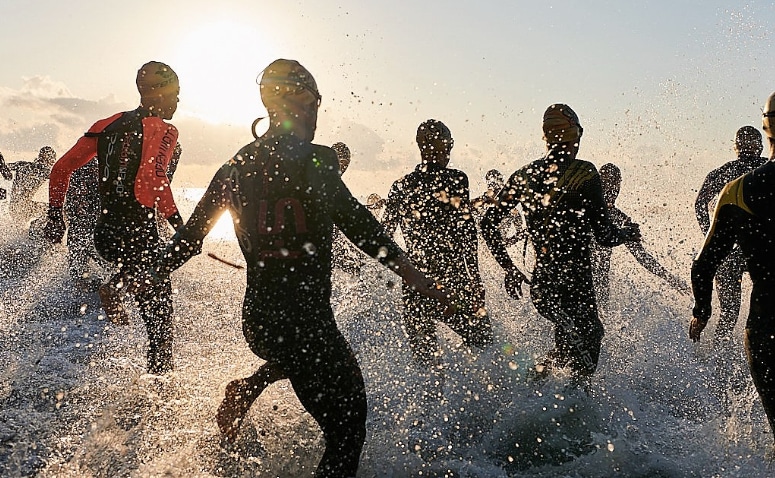 The Canadian brand, which in its beginnings stood out for its innovative and very effective creations in the fight against the wind, surprises us again with its new triathlon bike.
With the simple and fast premise, the Cervélo engineers propose the foundations on which the creation of their new beast of beating chronometers has been built; There are four basic pillars that in the P5 work in a unitary way to maximize the final result.
The first of these pillars is the frame, with a new geometry and a new carbon application system that allows for more refinement in the application of the necessary material, eliminating superfluous weight and preventing the appearance of undesirable creaks. The BBright bottom bracket is maintained and the work in the wind tunnel has been taken care of to achieve the best possible aerodynamic efficiency.
The next point to highlight is the aerodynamic handlebar, which the brand announces as the fastest in the world, thanks to its maximum adaptability in multiple axes and the adoption of internal routing for the cables, thus eliminating the resistance that these offer when running through external form.
We continue with the brakes, manufactured by Magura, they are integrated both in the fork and in the chainstays, in order to offer less turbulence during the break. Its operation is hydraulic, so it does not require maintenance, and it is light, powerful and simple to adjust.
Finally, its hydration and storage solutions are outstanding; both the battery and the cables of the Di2 are perfectly integrated into the structure, and a place for a bottle is offered between the two arms of the aerodynamic handlebar, an easily reachable position and that does not imply aerodynamic damage.
Further information:
www.cervelo.com/en_us
www.p5simplyfaster.com
Source: amigosdelciclismo.com