Cesc Godoy and Noelia Juan sign up for the 7th edition of triXilxes #sindrafting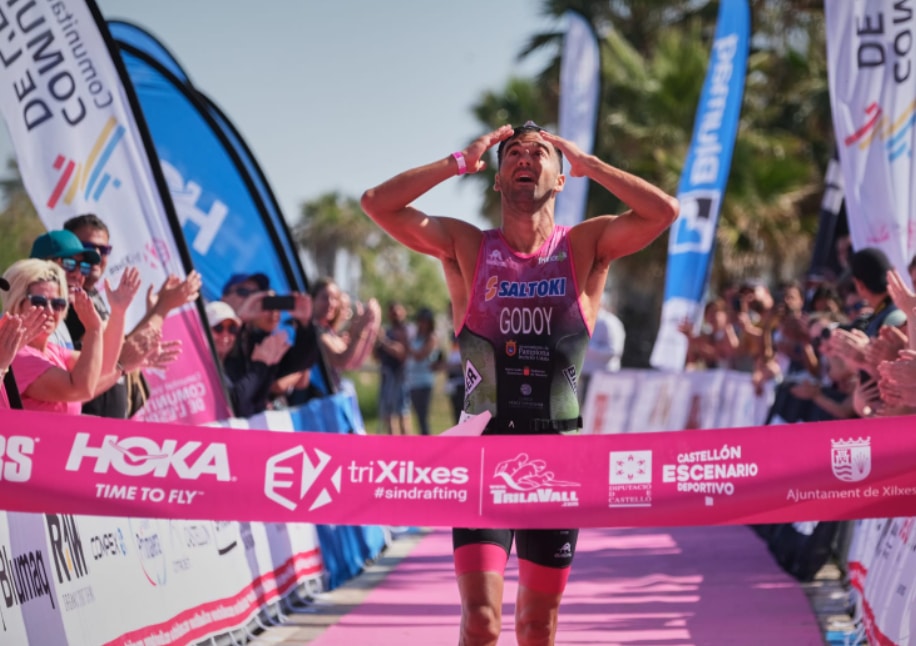 Cesc Godoy and Noelia Juan They are the new winners of triXilxes #sindrafting, a test held this past Sunday, May 8, at Playa del Cerezo under a format of 1.500 meters of swimming, 60 kilometers of cycling and 15 kilometers of running.
In the male category, Cesc Godoy He got his first victory after a second place in 2019 and a third in 2018.
The Catalan led the test from the minute elbow to elbow with Guillem Montiel, with whom he reached T2 where he opened a gap that ended up finishing off with the best running partial of the day.
The Saltoki-Trikideak triathlete took victory by stopping the clock 02:35:48, while the one from Cidade de Lugo-Fluvial was finally second followed by Jaime Left, who completed the podium.
Regarding the female classification, Noelia Juan He took the victory is his debut in middle distance.
The current Spanish runner-up in the sprint triathlon used her superiority in the foot race to cross the finish line in 02:59:43, followed by more than five minutes behind Laura Gomez, who improved on his third place from 2021, and Yaiza Saiz, third also in his debut in the distance.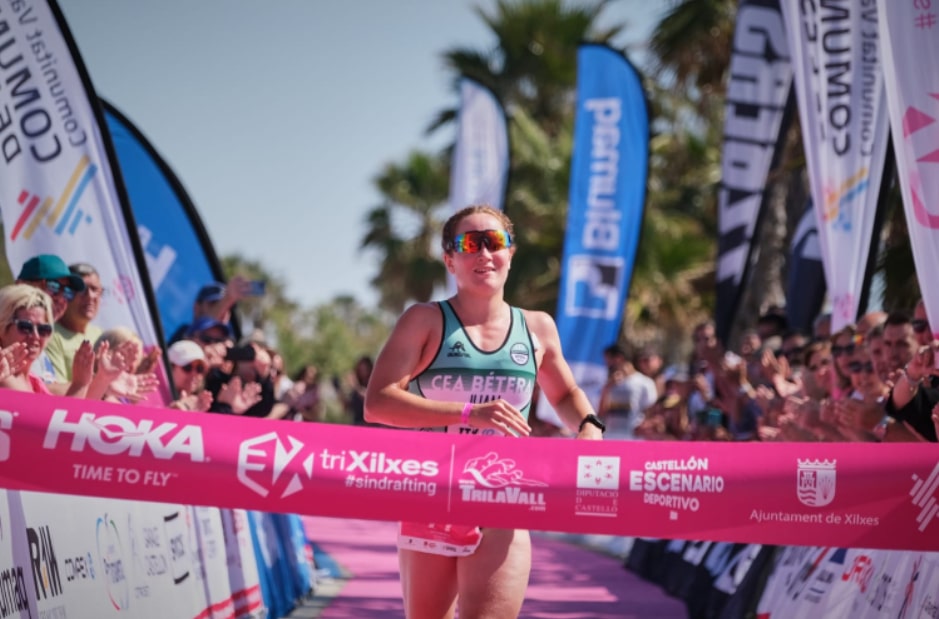 Success in the 7th edition of triXilxes #sindrafting
The 7th edition of triXilxes #sindrafting, has meant a return to normality for an event that has been able to recover an abundant post-meta, where a unique festive atmosphere and novelties such as the 360º video made all the participants enjoy.
Organized by trilavall, the Vall d'Uixó Triathlon Club, and the Town hall of Xilxes, triXilxes has broken its participation record in 2022 with more than 500 triathletes arrived from all over the Spanish geography.
In addition, this seventh edition has introduced important novelties, such as the dispute over the 10K Xilxes Beach, held the day before the test.
Both competitions have brought together elite and amateur athletes, who together with visitors and companions have enjoyed the sport and other activities carried out in parallel and services provided such as runner's fair, various concertsa big screen to follow the test, foodtrucks o Compex handheld post-meta recovery.
triXilxes #sindrafting could be followed live for another year thanks to the organization's commitment to streaming that has also introduced improvements in 2022.
Vincent Marques, director of the test, wanted to show his gratitude to all the groups, to the more than 150 volunteers, to the institutions, and to all the sponsors and collaborators who have made this seventh edition possible, which qualifies as a success.
The organization is already working for the test to return next year and it is expected to be able to announce the date soon.