Challenge Almere will host the European Long Distance Triathlon Championship in 2022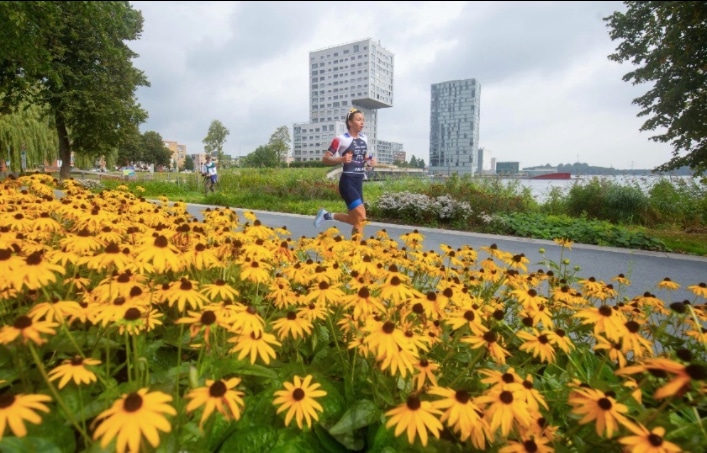 After this year's Long Distance Triathlon World Championships where several records were broken, Challenge Almere-Amsterdam y European Triathlon have announced that it will host the 2022 European Long Distance Triathlon Championships on September 10, 2022.
Triathletes from all over Europe will compete for the European Long Distance titles - 3,8 kilometers of swimming, 180 kilometers of cycling and 42,2 kilometers of running.
In addition, there are options for it to also host the European Long Distance Championships in 2023 and 2024 in the Netherlands.
Challenge Almere-Amsterdam has previously hosted seven European Championships: in 1985, 1991, 1999, 2006, 2014, 2017 and 2019.
After a stunning 2021 World Triathlon Long Distance Championships Challenge Almere-Amsterdam and ETU European Triathlon Union have announced they will host the 2022 Europe Triathlon Long Distance Championships on 10 September 2022. https://t.co/mwJteNYKHK #wearetriathlon pic.twitter.com/oHUeyZhxLJ

- Challenge Family (@Challenge_Famil) December 23, 2021
Challenge Almere-Amsterdam is one of the fastest races in the world
Challenge Almere-Amsterdam is among the fastest races in the world 2021 since.
Kristian Hogenhaug (DEN), who crossed the finish line in a time of 7:37:46, was crowned world champion.
His time makes him the fifth fastest ever recorded in a long distance event.
Among women, victory went to Sarissa de vries (NLD), who crossed the line with a time of 8:32:05 and claimed the world title.
In this way, he registered the ninth fastest time in history. In addition to these race records, dozens of national records were broken during the 2021 edition of the Challenge Almere-Amsterdam.