Triathlon News
Challenge Daytona, MD PTO World Championship, will distribute $ 1 million in prizes
The test will be held on December 4, 5 and 6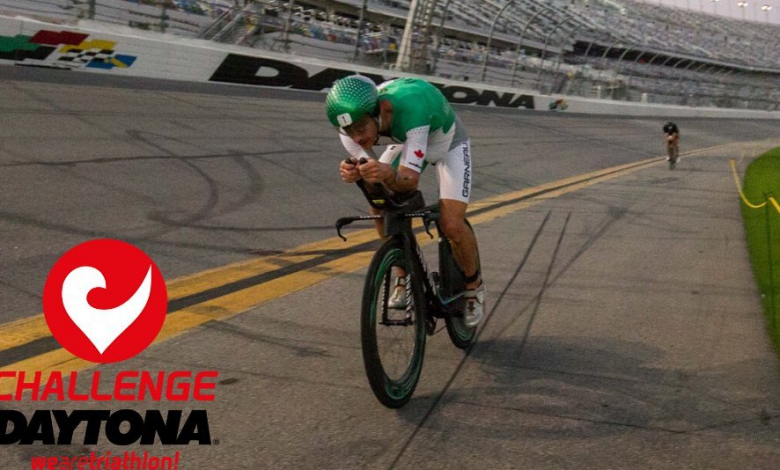 Challenge North America, USA Triathlon and the Professional Triathletes Organization (PTO) have announced that they will join in one of the most spectacular events in the franchise, Challenge Familiy, the Challenge Daytona.
In addition, they have announced that the test will be held on PTO World Middle Distance Championship, with a $ 1 million prize pool.
You can see in the following link the news conference where they announced it
Challenge Daytona will be held at the legendary Daytona International Speedway on December 4, 5 and 6 and we can see a show like the one you lived with last year Lionel Sanders and Pablo Dapena, fighting to the end for victory.
The test, as usual in Challenge Family competitions, will be a triathlon festival with various tests and at different distances.
There will be tests, in sprint distance, medium distance, children's and most spectacularly, tests for professional relays and the PTO MD World Championship
The first 6 of each GGEE will have Slot in The Championship
The top six male and female finishers in each middle distance triathlon age group will qualify for entry into The Championship, to be held in May 2021 in Samorin, Slovakia.
"In a divided world, triathlon has always been a unifying force for triathletes"
Challenge North America CEO William Christy saw the Challenge Daytona event as an opportunity to provide some hope for both professional athletes and age groups.
"In a divided world, triathlon has always been a unifying force for triathletes. said. "Now we come together to compete as a global family. The pandemic has affected athletes and canceled races and now more than ever, our world needs to unite.