Challenge Daytona from the organizer's point of view
We interview Juanan Fernández, Quality Manager South of Europe and South of America, for CHALLENGE Family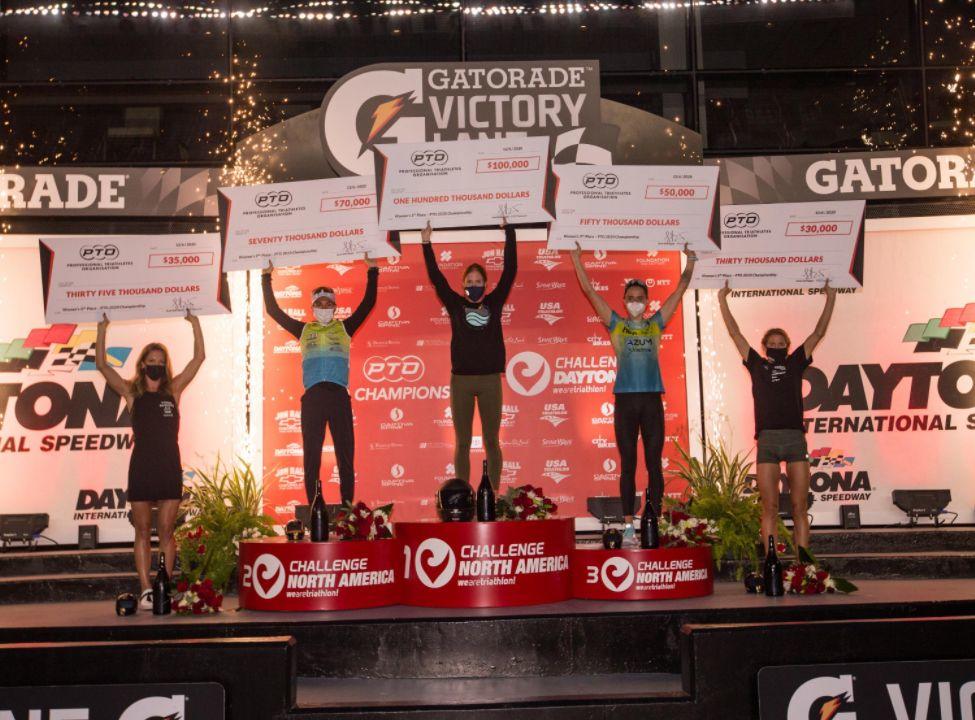 There's no doubt CHALLENGE DAYTONA has set the bar high for top-tier event organizers in triathlon following its event held last weekend in Florida. [no_knock]
An event that not only featured the maximum organizational quality If not, thanks to the strong commitment of the PTO (Professional Triathlon Organization), it had a total of $ 1.150.000 in prize money what attracted great middle and long distance triathletes at international level
From Triathlon News, we wanted to interview Juan Fernandez, Quality Manager of Southern Europe and South America for Challenge Family.
In 2019 you were at DAYTONA during the CHALLENGE celebration.How was your experience there?
"In 2019 we traveled the entire Challenge Family team, since normally every 6 months we did not meet to celebrate what we call" Race Director Meeting ", this was the last appointment we were together, since with the VOC everything has been paralyzed . "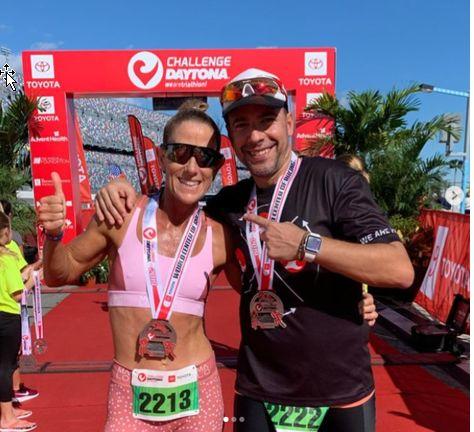 "Besides that I had the opportunity to compete and enjoy this circuit (on the 5K distance) enjoying an integral lap of the wonderful circuit.
"In my case, I supported with social networks, and was responsible for the women's event, in turn I was able to discover this spectacular location to celebrate a first-level sporting event, a dream that has come true in 2020"
What added value have you found CHALLENGE DAYTONA with respect to other Triathlon events that are today an international benchmark?
There are several points that have been the clear differentiation, on the one hand, is the location and organizational quality of the CHALLENGE franchise. They are German (laughs) and it shows. There is nothing at random, the protocols are fixed and every detail is taken care of.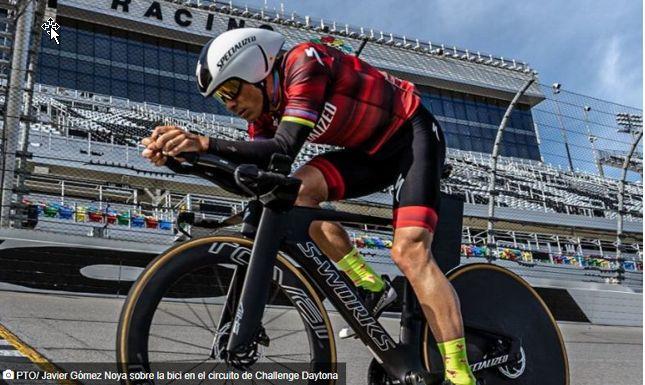 Apart from this, there have been two points that have clearly positioned Daytona in the spotlight as a first-rate event.
On the one hand, and obviously, they have been the economic prizes.
Thanks to the support of the PTO, it has been possible to offer a total of 1.150.000 euros in cash, being able to give prizes up to the 60th classified.
On the other hand, streaming ... it has been brutal to be able to see it live and in detail!
And not only for the journalists, who had their own private platform where they could follow the test and consult directly with the members of the CHALLENGE team, but also for all those who could follow the streaming in real time from their home.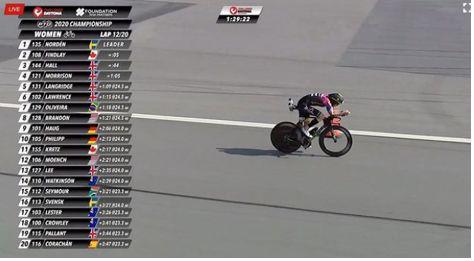 "I would also like to highlight another detail that makes the difference in Challenge, and that is that the brand takes care of both PRO and AMATEUR"
As I mentioned before, it is a German franchise, and everything is very organized and structured. All venues have a procedure for organizing events that meets the highest quality standards and the athlete notices this.
Regardless of the fact that I feel very lucky to be able to dedicate myself to what I love sports, I am very proud to be part of the CHALLENGE FAMILY franchise.
What do you think of the PTO (Professional Triathlon Organization)? Have you come to stay?
"Clearly he has bet very strongly on the professional triathlon and it is a pride that he has bet on CHALLENGE DAYTONA at the same time. We are in a before and after for the Professional Triathlon "
VIDEO CIRCUIT:
The PTO has made a dramatic and brutal change for elite athletes, representing them, caring for them and pampering them in what they need. This is a great step that was necessary, as well as that they could count on economic prizes of the amount that this 2020 CHALLENGE DAYTONA has offered.
"Of course we are proud that the PTO has chosen CHALLENGE DAYTONA as a travel companion"
How do you see the future of TRIATHLON in 2021 and in the long term?
Brutal.
Not only because of the growth that this sport is having, if not for two reasons that are added.
On the one hand, and despite the uncertain times that we are living with the VOC pandemic, there is a positive side that it has brought us, and that is many people have started to play sports.
Sales bikes have grown by 200-300% and this is transferred to the greater awareness of health benefits doing sports, as well as the growth possibilities for sports such as triathlon.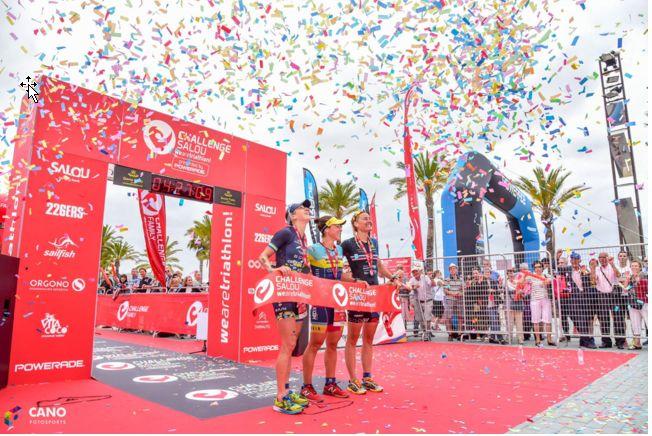 On the other hand the creation of a professional sports association for triathlon as it is the PTO gives greater security to triathletes who want to continue their professional career as elite athletes, and this is sure that, together with the schools and sports promotion that there is currently will help each day to grow more and there are more people who practice it.
Anything else you want to tell us?
I would like to send a message of encouragement and optimism to all the people who are reading this interview.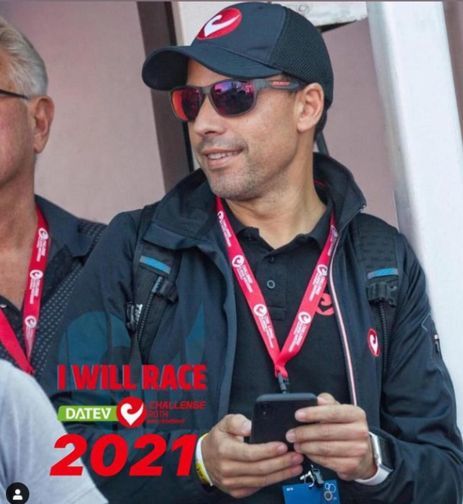 For everyone it has been a year full of fear and uncertaintyThere are sectors of the economy that have been very affected, but we must be positive and think that we will come out of it.
Society has already aware of the importance of protecting yourself and protect others with hydroalcoholic gels and masksAs we do so we must have faith that if scientists have made it to the moon, they will find the vacuna!
Soon we will return to a normal life and we will be able to continue enjoying triathlon events throughout the international geography that we are so passionate about.
Cheers to all!
ABOUT JUANAN FERNÁNDEZ,
We tell you how he started in the organization of sporting events until he became Quality Manager of Challenge Family for Southern Europe and South America.
"After competing in the Amsterdam Half Marathon in 2007, I decided to change the direction of my professional life"
My first contact with sport was when I was 7 years old, from there there was no going back. I started running, managing to win several tests in Catalonia and even this 2nd place in the Amsterdam Half Marathon and then I went on to triathlon.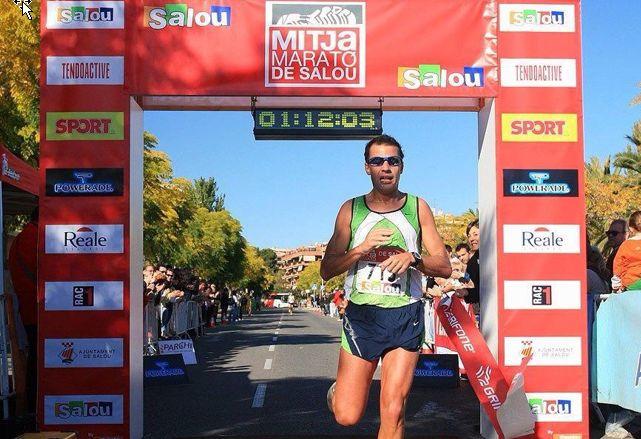 At that time I was working in a multinational in a management position with a team under my charge.
In 2027 I did a master's degree at ESADE that made it compatible with my work and it was there that one of my professors made me see that, although my professional situation was very good, I was not happy with what I was doing.
From the office "to the pits"
It was at the 2007 Amsterdam half marathon that I met the Runners World franchise and after talking with them, I decided to leave everything to start my own sports store and dedicate myself to organizing sporting events at the same time.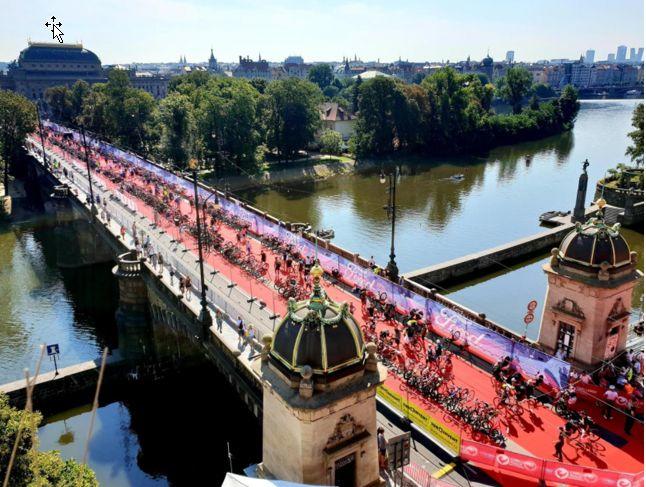 From there everything was happening, after organizing many sporting events focused mainly on running and triathlon, I bought the Challenge Spain franchise.
At that time I was already taking Challenge Salou, which was my test, and then we started Madrid together with a partner, thus joining Challenge Gran Canaria and the recognized and award-winning Challenge Mallorca - Peguera test.
From CHALLENGE Spain to being part of the CHALLENGE FAMILY staff.
One day my name was Zibi Szlufcik, President of Challenge Family, and she asked me to meet in Germany.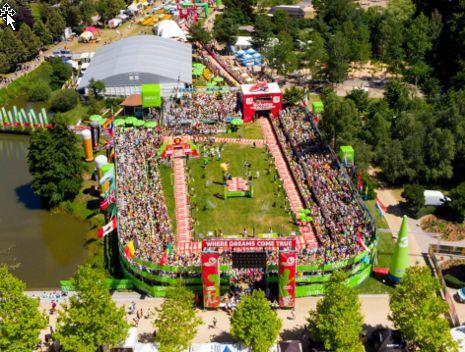 "The truth is that I didn't really know what I was going to do, but I didn't think about it, I took a flight and there it was. I spent two days getting to know the franchise itself more thoroughly and they offered me to be the quality director of Challenge Family for Southern Europe (Spain, Portugal and Italy) and South America (Brazil and Mexico… for now) "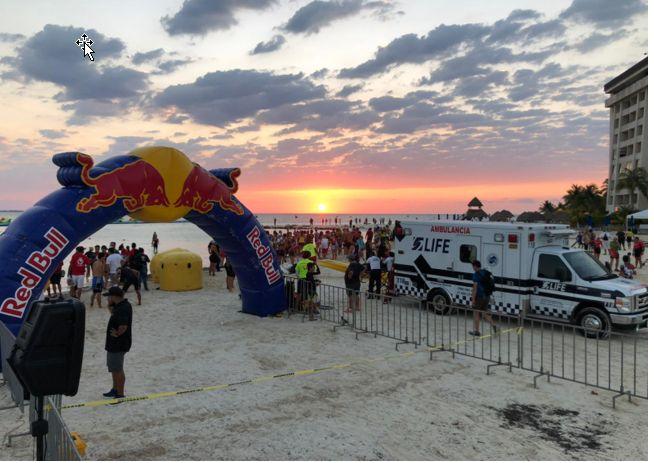 "The main function is the supervision and coordination of the different assigned areas and to be able to transfer and help the franchisees with my experience in everything they need: protocols, quality, marketing and communication, elite athletes ... let's say I'm the link with the corporate departments for the current events that we have in the areas that I manage, as well as the new ones that are coming "
The most human side of Juanan Fernández, Quality Director CHALLENGE FAMILY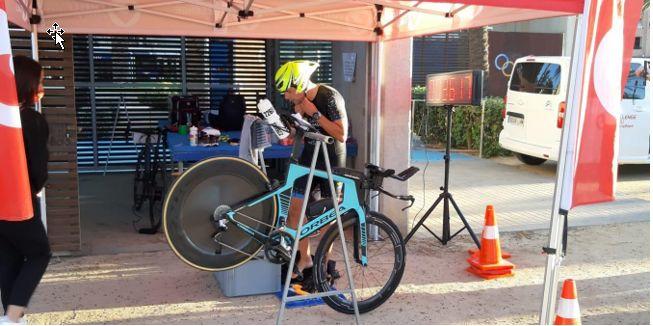 Juanan In addition, this 2020 has allowed us to see its more human side, shaping a solidary challenge with the objective of raising funds for an Alzheimer's aid association.
The challenge was to perform the Challenge Salou circuit (precisely the same day that should have been celebrated this year) with the aim of promoting social awareness towards a disease still unknown to many people, but at the same time very widespread, in addition to raising funds for the Rosa María Vivar Foundation.