Triathlon News
Challenge Family launches «Challenge Family Awards» to select the best circuit tests
Spain has 4 nominated tests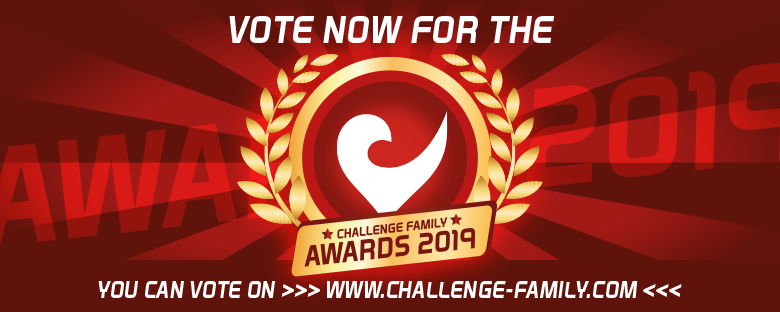 The franchise Challenge Family has launched this year "Challenge Family Awards", A voting system to choose the best circuit tests.
Athletes may vote between various categories as they are
Best place of career
Better swimming
The best cycling segment
Best run on foot
Best fans
Best pasta party
Best party at the finish line
Best new career
The best food after the race
Greener race
The most familiar race
The best race of the year
The winners will be announced on December 17
Starting this Friday, November 15 at 20: 00 CET, you can vote for your favorite race until December 8 (23: 59 CET) and the winners will be announced on December 17 at Challenge Daytona
Spain has 4 seats to vote
Our country will have 4 nominated tests, which you can vote in the following categories
Challenge Mogan (Best race place, best pasta party)
Peguera Challenge (Best race circuit)
Challenge Madrid (Best party at the finish line)
Challenge Salou (Best food after the race)
How to vote?
In order to vote for the tests, you have to access the website https://www.challenge-family.com/awards/ and choose the best test in each category.
These tests have been selected after the surveys conducted by the participants themselves.
The objective, to improve to give the best service to the athlete
This questionnaire is an important instrument for career directors to continue improving the career experience and level of service from year to year.
So we invented the CHALLENGEFAMILY Awards to give a greater vote to the athletes and give life to our motto #allabouttheathlete «, explains Jort Vlam on behalf of CHALLENGEFAMILY.
"Besides that, it is an excellent way to reward the organizing teams of the best careers for their efforts to offer excellence.
And last but not least, the Awards will stimulate all our career directors to grow in their work to offer the best possible career experience. »