Triathlon News
Challenge Lisbon, sports and tourism all in 1. Dorsals with 60 € discount
Take advantage of our promotion with 60 € discount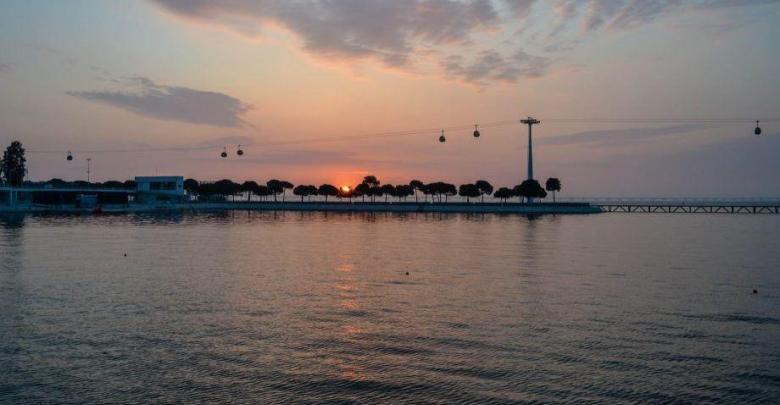 The next 18 of May will be held a new edition of the Challenge Lisbon, one of the tests outside of Spain where more Spaniards have participated throughout its nine editions.
For this 2019, in addition to the medium distance test, Challenge Lisbowill have the novelty of distance tests Super Sprint y Sprint, offering a total of 7 different formats for an ideal weekend to join sport and tourism in the Portuguese capital.
Registrations will be open until next May 15.
Challenge Competitions Lisbon
Half Challenge Lisbon

(1,9-90-21)

Corporate Cup

(1,9-90-21)

Olympic Plus

(1,5-40-10)

Olympic Relay

(1,5-40-10)

Sprint Challenge Lisboa

(750-20-5)

Super Sprint Challenge Lisboa

(300-9-2,5)

Family Relay

(200-3-1)
Triathlon Discount News Promotion
Take advantage of our offer with 60 € discount for the medium distance test
Challenge Lisbon much more than a race
Challenge Lisbon is also a fantastic opportunity to know one of the oldest and most modern countries in Europe. Whether you like the sea and the sun, monuments and history, family entertainment, shopping and excellent food, or vibrant urban life, you will surely have a great time getting to know the beautiful Portuguese city!
The Lisbon International Airport is a only 3 km of race venue, which makes the Challenge Lisbon one of the easiest races to reach.
To get to the race area from the airport, the best options are to take a taxi or take the metro from the Aeroporto station to the Oriente station, which will leave you right next to the race headquarters and all the hotels of the area.
Lisbon is one of the oldest capitals in Europe, and also one of the most beautiful. To learn more about what to see and do in Lisbon, click here.
The proof will distribute more than 25.000 € in prizes where the winners will bag 3.500 € and the first professional 5 both male and female will have the place for The Championship
More information about the test: https://challenge-lisboa.com