Triathlon News
Challenge Madrid included in the "Tri-Slam" of Challenge Family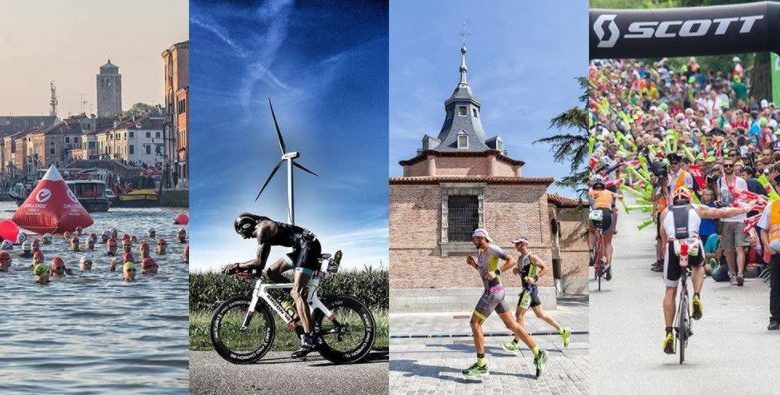 {wbamp-meta name = »image» url = »images / stories / news_08 / tri-slam-challenge-family.JPG» width = »300" height = »150"}
Family Challenge creates the "Tri-Slam" with the aim of uniting the four major triathlons LD franchise: Venice, Almere-Amsterdam, Madrid and Roth
What is the "Tri-Slam"?
The TRI-SLAM is a recognition for all triathletes who are finishers of the four main Long Distance triathlons franchise Challenge Family.
In a first step they must complete the Challenge Venice, Challenge Almere-Amsterdam and Challenge Madrid, it is not necessary to do it in the same year, but you can take the time you need to finish these three big tests.
Once he has managed to be finisher of the three triathlons will have a special priority to register for the queen test of the franchise, Challenge Roth of the following year after completing the last of the first three cited: Venice, Almere and Madrid
Once the four triathlons are completed, the triathlete with the TRI-SLAM triathlete will be rewarded with a medal and a special gift at the Challenge Roth award ceremony. It will also become part of the Hall of Fame of Challenge Family.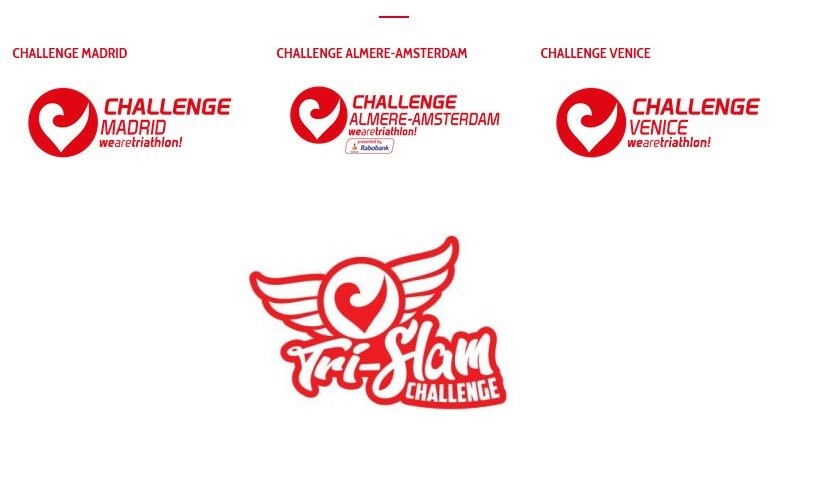 When does the Tri-Slam start?
Starting from 2018, the triathletes who finish one of the three Challenge Venice, Almere-Amsterdam or Madrid triathlons will begin their journey towards the TRI-SLAM.
Then they must finish the other two tests without a time limit, They can take as many years as they need. Once you get to finish these three triathlons you automatically get the chance to register for the Challenge Roth as a priority.
Further information: http://www.challenge-family.com/athletes/tri-slam/
Photos: Challenge Family