Triathlon News
1.200 triathletes will participate in Challenge Paguera Mallorca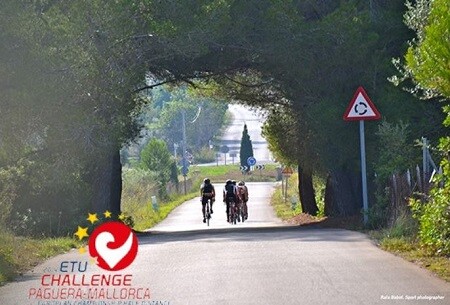 In its first edition Paguera Challenge Mallorca is the European Middle Distance Triathlon Championship
The more 1.200 athletes of 33 nationalities who will participate in this test will have to travel 1,9 km of swimming followed by 90 km of cycling to finish with 21 km of running race.
The best European triathletes will meet in this event with the participation of 70 professionals where Alejandro Santamaría o Gustavo Rodríguez they will try to be at the top of the podium and Helle Frederikson (DEN) in in the female test.
The departure will take place on Saturday 18 of October at 12: 00
On the Spanish side 6 triathletes will participate in the test, Alejandro Santamaría, Gustavo Rodríguez, Pakillo, Carlos Lopez, Jose Almagro y Oscar Vicente.
In the female category other 6 triathletes will represent us, Gurutze Frades, Helena Herrero, Arrate Mintegui, Mabel Gallardo, Judith Corachan y Esther Rodríguez.
Start list:
http://www.triathlon.org/events/start_list/2014_mallorca_etu_challenge_half_distance_triathlon_european_championships/266027
More information: http://www.challenge-mallorca.com
Photo: Challenge Paguera