Challenge Peguera "Mallorca in its purest form"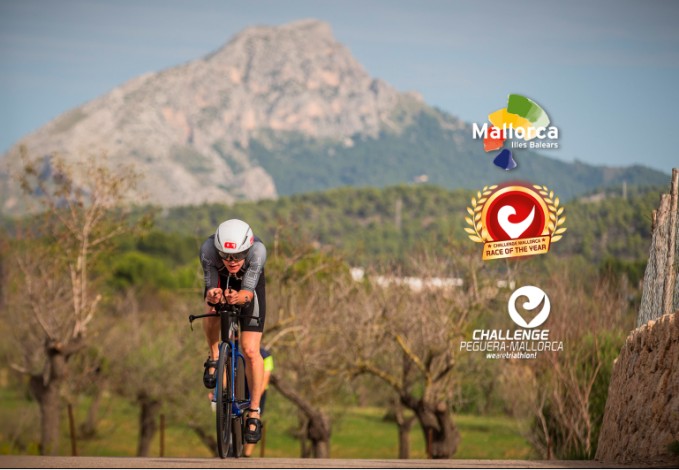 Between October 14 and 17, a new edition of the Challenge Peguera Mallorca, a medium distance triathlon that was chosen in 2019 as the best event in the Challenge Family franchise.
This test brings together everything that a triathlete has in mind when looking for a goal, a demanding test, a Rspectacular ecorrido, let there be a "triathletic" environment to give you encouragement in the last part of the race and an area where sports and tourism can be combined.
Challenge Peguera Mallorca brings together all these qualities and is also a sports festival designed for the whole family, which gives it a bonus to end the season in style.
In this article you can see the 6 Reasons why choose Challenge Peguera
The festival
In addition to the main race, the medium distance triathlon, the event incorporates different sports competitions, Challenge Women Peguera, Junior Challenge, Junior Aquathlon Chmallorca and other cultural, gastronomic and musical activities, including the impressive NIT DE FOC. Certainly a program to meet the needs of the whole family.
Also this year will score in the National Ranking Medium and Long Distance Triathlon of the FETRI
The circuits
The area of ​​Peguera (Calviá) is ideal for practicing triathlon since it has more than 300 days of sunshine a year, It has impressive beaches and coves, a spectacular natural environment with the Sierra of the Tramuntana (UNESCO World Heritage Site), and a great tourist and gastronomic attraction.
The test that takes place under the medium distance format consists of the following segments: 1,9 km of swimming in the fantastic beach of Torà, 90 km cycling between traditional villages and the coast and to finish with a 21 km running race in the heart of Peguera.
Swimming segment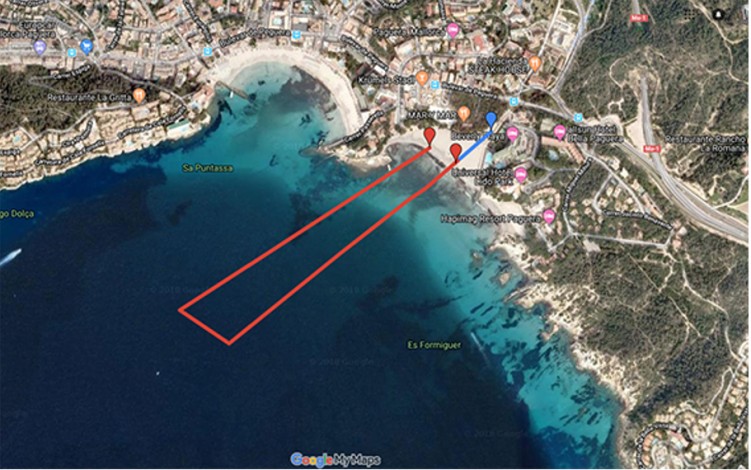 I swim in the Bay of Peguera, in the beautiful Torà beach which is only 1 minute from the finish area and 100 meters from the transition area.
This will be the nerve center of the entire competition.
Cyclist segment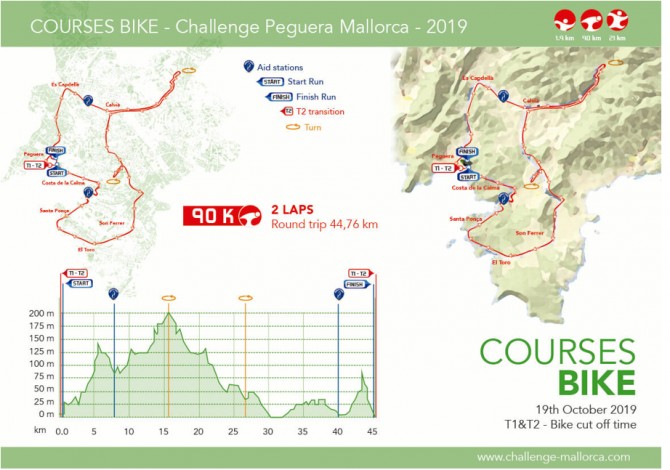 This segment is "Mallorca in its purest form", A route with many ups and downs, runs through inland towns and the coast, with dizzying descents and hard slopes that will put the participants to the test.
Triathletes will have to give 2 laps of 45 km passing through the Sierra de Tramuntana, beautiful traditional villages and some of the best known areas of the island.
This segment leaves from Peguera and continues through Es Capdellà, a beautiful and small traditional town.
Continue towards the town of Calvià to start the descent through the Son Pillo path and passing through the tourist areas of El Toro, Santa Ponça, to return to Peguera again, following the coastline.
Race segment on foot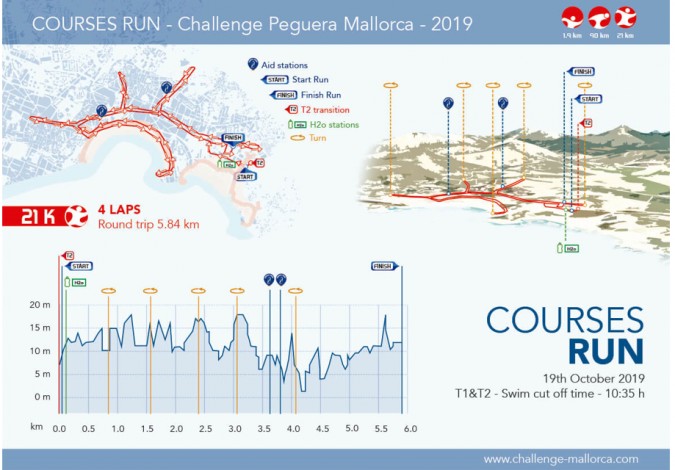 The atmosphere is everything. In this segment that runs between the boulevard and beach promenades is always very lively and it has spectacular landscapes of the island which will make the participants enjoy.
Promotional video
If you want to know more about the competition visit their website www.challenge-mallorca.com
Challenge Peguera Mallorca is an example of institutional collaboration and private initiative. Organized by the Fundación Calvià 2004 and the Calvià Town Hall, it has the support of the AETIB (Government of the Balearic Islands) and the Fundació Mallorca Turisme (Consell de Mallorca). In addition, other entities such as the Hotel Association of Paguera and Cala Fornells, Challenge Famil