Challenge awarded, for the second consecutive year, as "the best organized triathlon test in the 2011"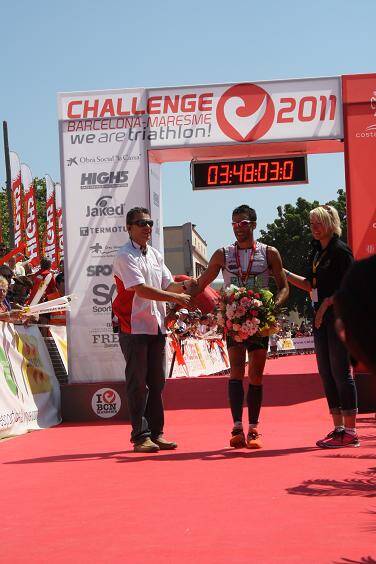 Once again and for the second year in a row Agusti Pérez director of Challenge Barcelona Maresme, together with managers of Tritlon Spain and Montserrat Candini, mayor of the city that hosts this event each year, will attend the Triathlon Gala to be held on 18 February in the assembly hall of the Spanish Olympic Committee to collect the trophy awarded by the Spanish Triathlon Federation (FETRI) for "the Best Triathlon event organized in 2011"
A meritorious award that is largely based on the quality of the organization of this medium and long distance test that is held every year in the coastal area of ​​Maresme. According to statements by the organization "Every year we do everything in our power to improve and be able to offer the best to the triathlete who attends Challenge. I am proud that, for the second consecutive year, the Spanish Triathlon Federation has this recognition of the work and effort made. From the organization we want to share this good news with all the triathletes and with all the people, sponsors and institutions that support us and collaborate to carry out this great and complex event year after year "