Challenge awarded for the second consecutive year at the Spanish Triathlon gala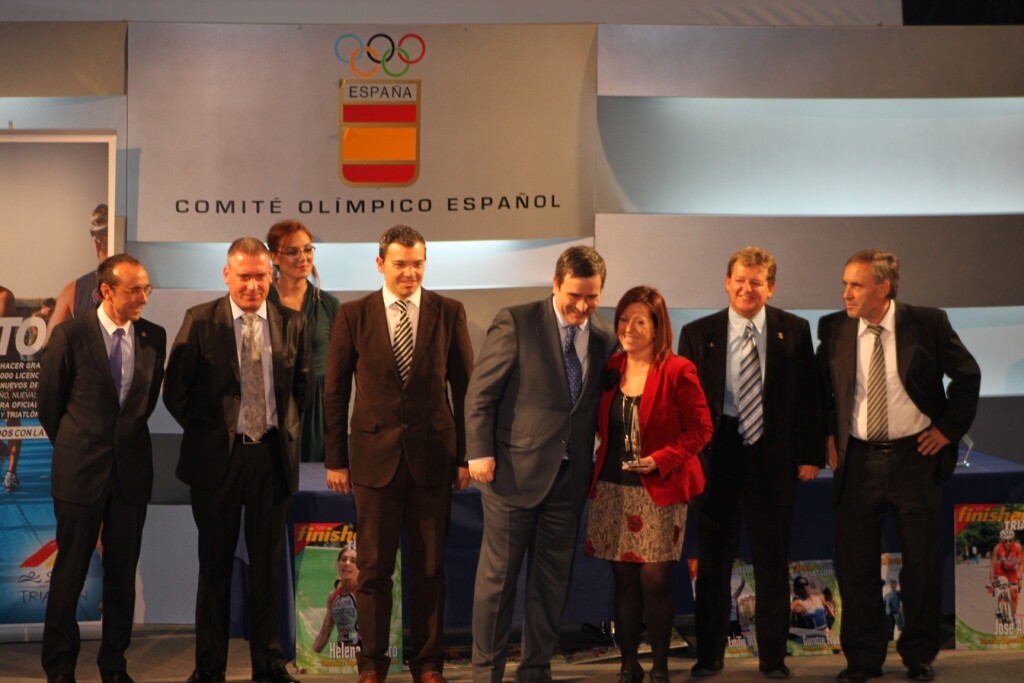 One more year Challenge was recognized by the Spanish Triathlon Federation, in the Annual Gala held at the headquarters of the Spanish Olympic Committee, the award for the "Best organized test in Spain". From the hand of the Secretary of State for Sports, Miguel Cardenal, the Mayor of the town that hosts this event, Montserrat Candini, the President of the Regional Council Miquel Angel Martinez and the Director of the Race Agustí Pérez, received this award.
To end this evening, the Spanish Triathlon Federation also presented a special recognition with a silver medal to the International Director of Challenge Felix Walchshoefer, for the great work carried out in Spain to consolidate a world reference test and the unconditional support to the Federation Spanish, the medal was delivered by the President of the Triathlon Federation, Mr. Jose Hidalgo.
This event welcomes hundreds of triathletes year after year, becoming a benchmark for medium and long distance both nationally and internationally. The first appointment will take place on May 27 in the town of Calella and on the Half distance. In the month of September 30, the Challenge will be held, which will also be the Spanish Long Distance Championship.
More information of the test: http://www.challenge-barcelona.es/