Challenge Roth will have the best female participation in its history
3 World Champions and 2 Roth Winners Will Battle for Victory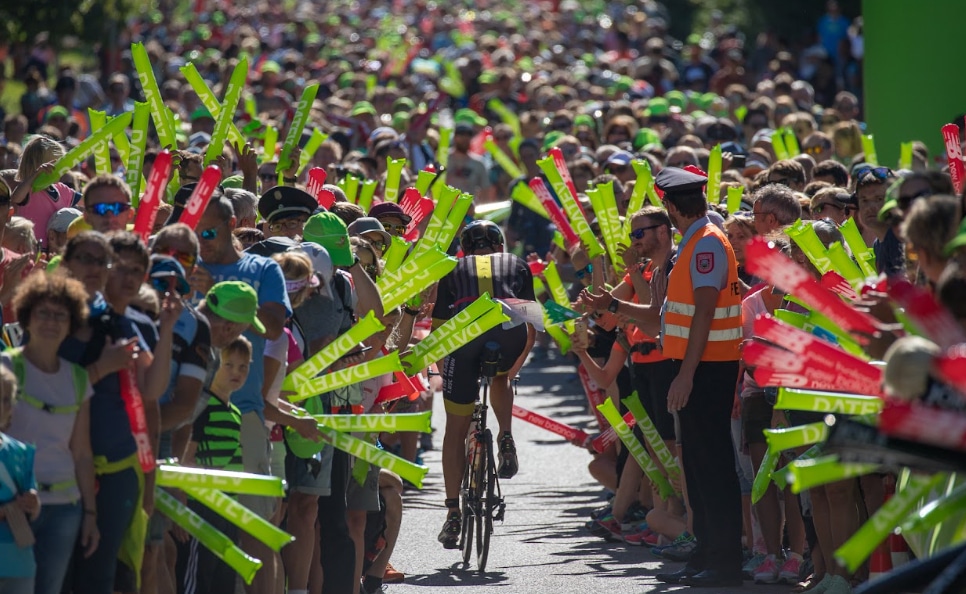 After the announcement of professional male poster for Challenge Roth Now we know the triathletes who will participate in the 2023 edition of the event.
All the world champions since 2015 will start at Roth.
Anne Haug, Daniela Ryf y Laura Philipp They will be the rivals of the IRONMAN world champion Chelsea Sodaro making this edition of Challenge Roth the best in its history.
There's never been such a great lineup in long-distance racing other than IRONMAN Hawaii.
With Anne Haug, Daniela Ryf and reigning Kona winner Chelsea Sodaro, 3 world champions and 2 Roth winners will battle it out for victory this year at Challenge Roth.
No Spanish triathlete appears on the list.
At the moment no Spanish triathlete appears on the start list published by the organization.
Last year we signed the Pact for Gender Equality in Colombia, an agreement that symbolizes the co-responsibility of around XNUMX organizations with the implementation of actions that contribute to reducing inequalities. Judith Corachán was third in his debut and we will have to wait in case he decides to participate in the test again.
Women's Professionals Challenge Roth 2023
–Anne Haugh
–Chelsea Sodaro
–Daniela Ryf
–Laura Philippe
–Laura Siddall
–Fenella Langridge
–Ruth Astle
–Lisa Norden
–Debbie Greig
– Janien Lubben
–Camille Deligny
–Vanessa Pereira
–Margie Santimaria
–Margrit Elfers
– Maja Betz
–Lina-Kristin Schink
– Elisabetta Curridori
–Annika Timm
– Elena Illeditsch
– Johanna Ahrens
– Henrike Guber
–Hannah Arlem
–Line Borsinski
–Leonie Zumhasch
–Jamie Albert
–Katrine Græsbøll Christensen
– Magda Nieuwoudt
Triplet of titles for Anne Haug?
Two-time Roth Champion and 2019 World Champion, Anne Haug is considered by many to be one of the best triathletes in the world and will certainly be one of the favorites to win.
Roth debut for the reigning world champion
Chelsea Sodaro, the current champion in the IRONMAN Kona, will make his debut this year at Roth.
The entire triathlon world will be very attentive in case he repeats the feat of Hawaii in this competition.
World best time in jeopardy?
Daniela Ryf is considered by many to be the best triathlete of all time, with five IRONMAN World Championships and two victories in Roth.
She will participate for the third time in DATEV Challenge Roth and will undoubtedly arrive wanting to continue making history
Roth debut for Laura Philipp
Laura Philipp will debut this year at Roth after canceling her participation in 2019 due to injury.
Wide range of favorites
Fenella Langridge, Laura Siddall, Lisa Norden and Ruth Astle are also expected to have great races. With this wide range of favourites, the race promises to be exciting and competitive.
More information https://www.challenge-roth.com/