Challenge Salou ready to receive more than 80 professional athletes
More than 80 PROS will take to the starting line next April 3rd.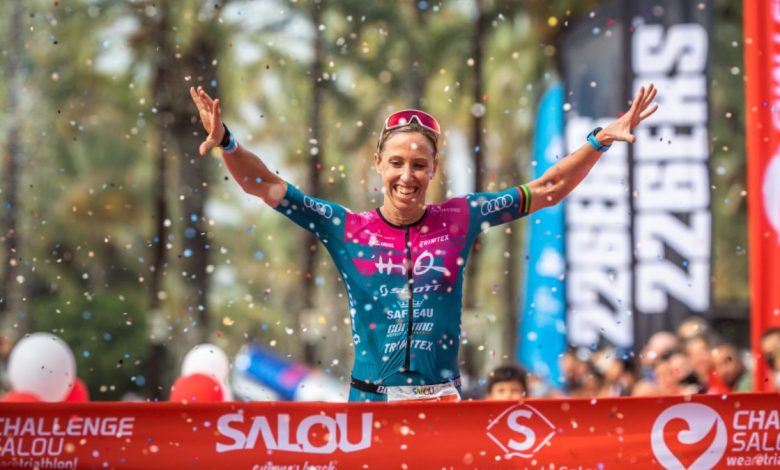 Challenge Salou It's already warming up and it will be one of the first tests of the year with a great lineup of professionals.
Last year, this test was one of the last races of the year and when Lisa Norden took the victory commented that he would return.
Well, said and done, now, in 2022, he will be on the starting line and will do everything possible to defend his title in less than a month.
But to achieve this, Norden will have to be the best version of herself as the women's category is even stronger than the men's, with dozens of names that can aim for victory.
We highlight the presence of last year's runner-up, Els Visser (NED), Anne Haug (DEU) or Nicola Spirig (SUI), who are probably the main favorites to win.
Although triathletes of the stature of Kat matthews (GBR), Fenella Langridge (GBR), Judith Corachán (ESP), Laura Zimmerman (DEU), Elisabetta Curridori (ITA), Daniela Bleymehl (DEU), Justine mathieux (FRA) and India Lee (GBR).
As for the male category, the French Vincent Luis, top favorite in the men's race.
Although he does not have much experience in the middle distance yet, his quality is something that cannot go unnoticed in any distance in which he participates.
But it will be necessary to take into account athletes such as Adam hansen (AUS), the Long Distance Triathlon World Champion, KChristian Høgenhaug (DEN), Pieter Heemeryck (BEL), Nick Kastelein (AUS), J.an Stratmann (DEU), Patrik Nilsson (SWE), Giulio Molinari (ITA) and former professional cyclist Ruben Zepuntke (DEU), which was in the lead for a long time during the DATEV Challenge Roth powered by hep last year.
The OTSO Challenge Salou will be the Challenge Family European season opener for 2022 and will take place on April 3 with the participation of more than 80 professional athletes and 1.000 age group athletes
Learn More https://challenge-salou.com