Triathlon News
Chema Martínez and Luis Pasamontes the duel in the Subaru Triathlon Cross this weekend
El atleta y el ciclista se enfrentarán este sábado 7 de septiembre como capitanes de dos equipos muy competitivos en la nueva categoría por relevos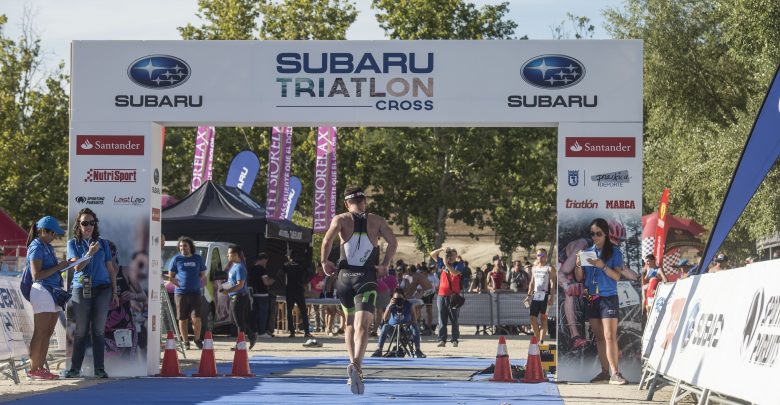 La madrileña Casa de Campo acogerá este fin de semana una nueva y emocionante edición, la séptima ya, del Subaru Triathlon Cross.
En 2019, una de las pruebas ya consagradas de la capital, contará con una gran novedad: junto a las categorías ya existentes Open, para los más populares y Pro, para los más avanzados, se creará una nueva categoría por relevos.
Un nuevo modo de competición que contará con la participación de dos de los grandes nombres del panorama deportivo: atleta Chema Martínez and the cyclist Luis Pasamontes, como captains of two competitors.
El ciclista contará con la ayuda de piloto profesional de enduro extremo y campeón del mundo de 125, Mario Román, que cubrirá la parte de la natación, e Irene Santos, apasionada de los trails y la escalada, y que será quien corra en el equipo de Pasamontes.
Por su parte, Chema Martínez ha reclutado a su hija Paula para la natación y al popular humorista David Love, que será quien compita sobre dos ruedas.
En la nueva categoría por relevos, cada triatleta realizará un sector de la competición y el tiempo del equipo será la suma de los tiempos de los tres participantes. Dentro de la competición por relevos existirá una opción masculina, otra femenina y una última mixta.
The relay event will be similar to the Pro competition and will have 700 meters of swimming, 20 kilometers of mountain biking and a last segment of 4,2 kilometers of foot race.
Se trata de una prueba en la que los triatletas se enfrentarán a un rápido circuito de mountain bike y de carrera a pie utilizando las vías permitidas y compatibles con los objetivos generales de conservación del Parque de la Casa de Campo.
Unos recorridos perfectos para los triatletas más populares y menos experimentados con la MTB. La localización ofrece una ubicación excelente para la práctica del Triatlón Cross, en pleno centro de Madrid y bien comunicado tanto para participantes como para público.
La salida Open tendrá lugar a las 16.30 horas y la Pro a las 17.30.
Registrations can be made until September 5 at 20:XNUMX p.m. and can be done through the web www.subarutriatloncross.com