Triathlon News
Chema Martínez and Luis Pasamontes the duel in the Subaru Triathlon Cross this weekend
The athlete and the cyclist will face this September 7 on Saturday as captains of two very competitive teams in the new relay category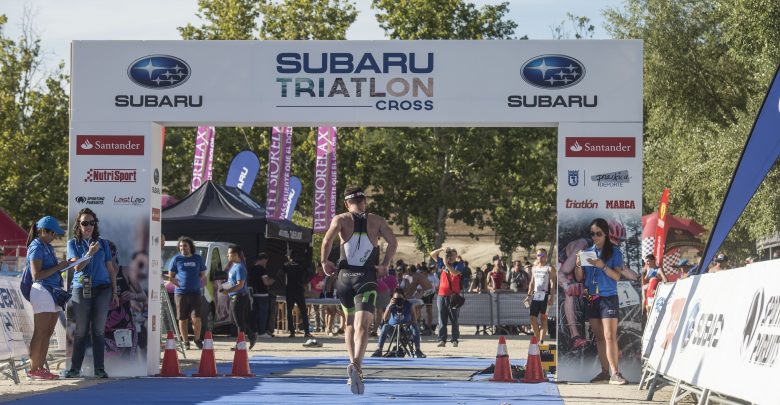 The Madrid Casa de Campo will host this weekend a new and exciting edition, the seventh already, of the Subaru Triathlon Cross.
In 2019, one of the already established tests of the capital, will have a great novelty: next to the already existing categories Open, for the most popular and Pro, for the most advanced, a new category will be created by relays.
A new mode of competition that will feature the participation of two of the biggest names in the sports scene: athlete Chema martinez and the cyclist Luis Pasamontes, como captains of two competitors.
The cyclist will have the help of a professional extreme enduro pilot and world champion of 125, Mario Román, which will cover the swimming part, and Irene Santos, passionate about trails and climbing, and who will be the one who runs in the team of Pasamontes.
For her part, Chema Martínez has recruited her daughter Paula for swimming and popular humorist David Love, who will be the one who competes on two wheels.
In the new relay category, each triathlete will perform one sector of the competition and the team time will be the sum of the times of the three participants. Within the relay competition there will be a male option, a female option and a mixed option.
The relay event will be similar to the Pro competition and will have 700 meters of swimming, 20 kilometers of mountain biking and a last segment of 4,2 kilometers of foot race.
It is a test in which the triathletes will face a fast mountain bike circuit and a foot race using the allowed routes and compatible with the general conservation objectives of the Casa de Campo Park.
Perfect routes for the most popular and least experienced triathletes on MTB. The location offers an excellent location for the practice of Triathlon Cross, in the heart of Madrid and well connected for both participants and the public.
The Open start will take place at 16.30:17.30 and the Pro at XNUMX:XNUMX.
Registrations can be made until September 5 at 20:XNUMX p.m. and can be done through the web www.subarutriatloncross.com