Chema Martínez and Luis Pasamontes will participate in the Subaru Triathlon Cross
The athlete and the cyclist will lead teams in the relay category on the next September 7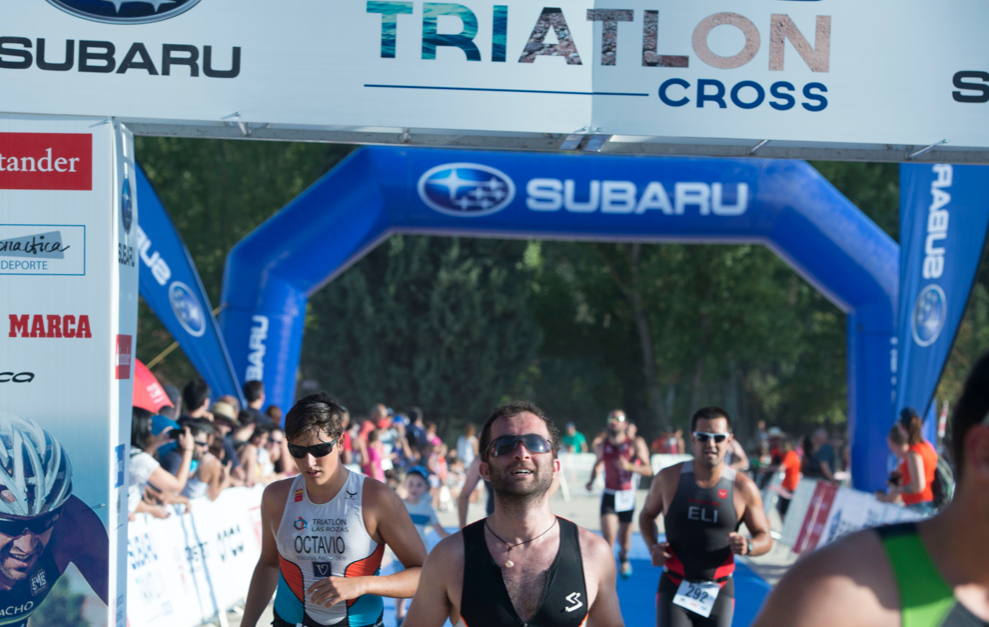 El Subaru Cross Triathlon, who returns to Madrid House Next Saturday's 7 in September, will have a great novelty in its seventh edition: next to the existing categories Open, for the most popular and Pro, for the most advanced, a new category will be created by relays.
And to inaugurate it in style, the athlete Chema Martínez and the cyclist Luis Pasamontes They did not want to miss the opportunity to captaining separate teams of three people each in which each triathlete will realize a sector of the competition and the team time will be the sum of the times of the three participants. Within the relay competition there will be a masculine, a feminine and a mixed last option.
An Exfutbolista of Real Madrid and a Motor World Champion will be part of the teams
Chema Martínez and Luis Pasamontes have not yet wanted to reveal the names of the members of their teams, but they have commented that both will be mixed. "SI can only advance that in my team there will be a former Real Madrid player and a very, very close person", commented the former athlete from Madrid. Balaclavas for his part, he explained: "I can tell you that I will share equipment with a Motor World Champion and that I will finally do the bike segment".
The relay test, the novelty of this 2019
The relay event will be similar to the Pro competition and will include 700 meters of swimming, 20 kilometers of Mountain bike and a final segment of 4,2 kilometers of running.
It is a test in which the triathletes will face a rfast circuit of mountain bike and of foot race using the permitted routes and compatible with the general conservation objectives of the Casa de Campo Park.
Perfect for the popular triatelle
A perfect tours for the most popular and least experienced triathletes with the MTB. The location offers an excellent location for the practice of Cross Triathlon, in the heart of Madrid and well connected for both participants and public.
The Open output will take place at 16.30 hours and the Pro at 17.30. All registered will have a gift with a technical official shirt and, if they register before the 31 in July, they will also receive a cyclist drum.
Entries can be made until September 5 at 20:XNUMX p.m. and can be done through the website www.subarutriatloncross.com