Chris Nikic with his 1% Better prepared for the IRONMAN in Hawaii
He will be the first triathlete to compete in the mecca of triathlon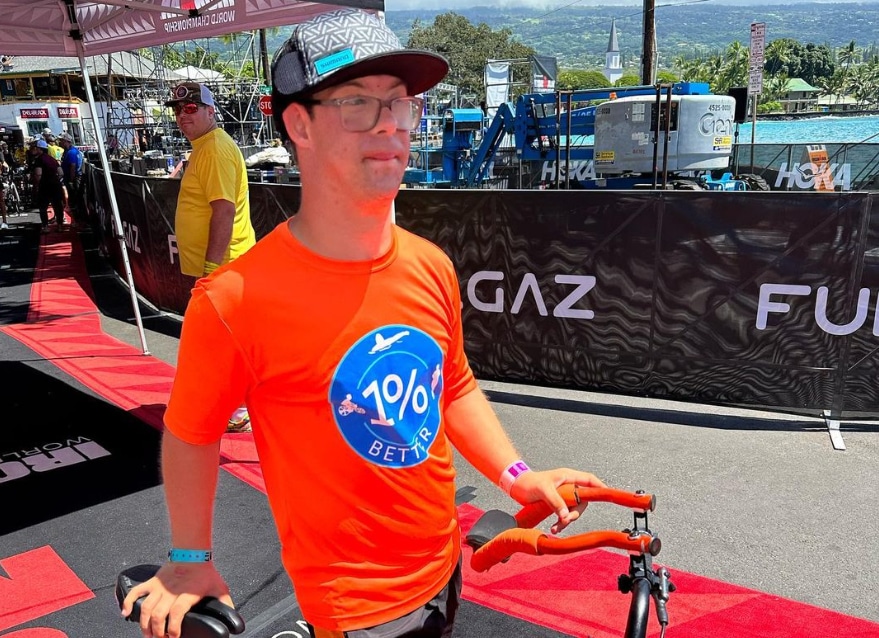 Chris nikic made history at the Florida IRONMAN becoming the first triathlete with down syndrome to complete an IRONMAN.
Chis, with your 1% Better motto has managed to carve out a niche for itself in the hearts of all sports lovers and will participate today October 6 in the IRONMAN of Hawaii thanks to an invitation from the organization.
The 22-year-old American will be the first person with Down syndrome trying to finish the 140,6-mile race on the island of Hawaii.
For this, Nikic has had to learn to use the couplers and fight against the strong winds of the island.
In a statement on social media, he commented:
"One big problem… wind speeds of 48 miles per hour.
My ride up Mount Hawi was really bad. Until then, everything was going perfectly, but yesterday was terrible. How bad? My worst experience. Made me cry.
The wind made me fall like 10 times", It was scary. I wanted to stop but kept going anyway. It was mentally very exhausting.
That mountain is going to be a big problem. So today we return to the highest point. I will keep fighting until I win.
Tomorrow, the day after and beyond until I don't fall. Fortunately, the chocolate ice cream"
The homemade couplers for the test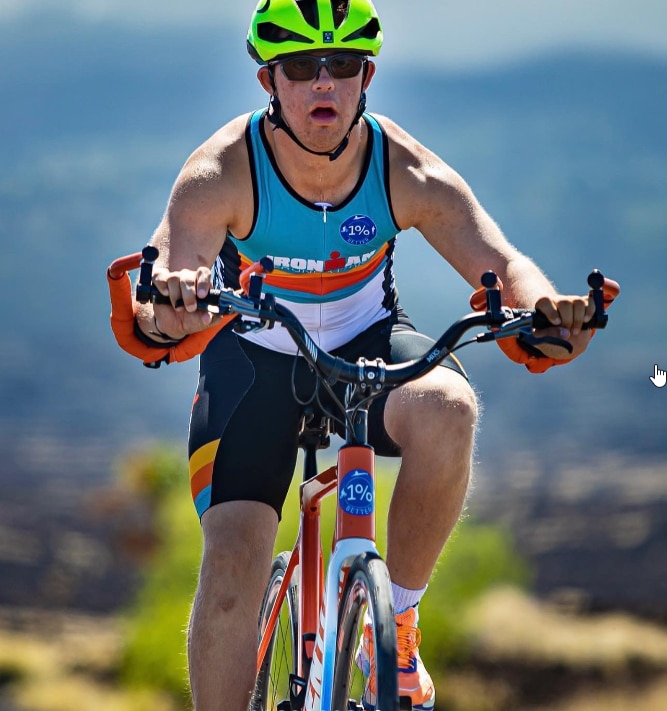 Nikic will ride a Ventum GS1 gravel bike in Kona as its wider wheels offer more stability.
He has tried numerous aero handlebars, but nothing gave him the width and shape he needed to feel confident while riding.
So Nik Nikic started ordering pipe pieces and turning them into a variety of aerodynamic extensions in the family garage.
"Eventually, we got to the position Nikic is now with the homemade aero setup and using the 1% best method, we started with the bars very high and almost vertical and then gradually lowered the stack until Nikic is in position current, which is almost a true 'aero' fit", commented his father.
This position allows Nikic to comfortably and safely take on the winds of the infamous Queen K road.
In this publication you can see the Bike Check
See this post on Instagram
1% BETTER
Nikic managed to be the first triathlete with down syndrome to finish an IRONMAN using a method that he and his father devised: the 1% Better movement.
The idea is that, iff he strives to be 1% stronger, faster and more focused each day, Nikic could eventually compete in the Ironman World Championships
"THEPeople with Down syndrome learn more slowly and rely heavily on routines"
Using the 1% methodology, Nikic is able to focus on achievable goals that, over time, allow him to be ready to compete in the Super Bowl of triathlon: the IRONMAN World Championship.
Nikic keeps calm
"Doing this race means feeling included in a community in a way that I never had before starting triathlon, it means inspiring other people with Down syndrome to follow their dreams".
The whole triathlon world will be looking at what Nikic does, just by participating he is already an example for everyone and will continue to inspire us with his 1% better.