French cyclists break Strava Art world record by drawing a velociraptor on their bike course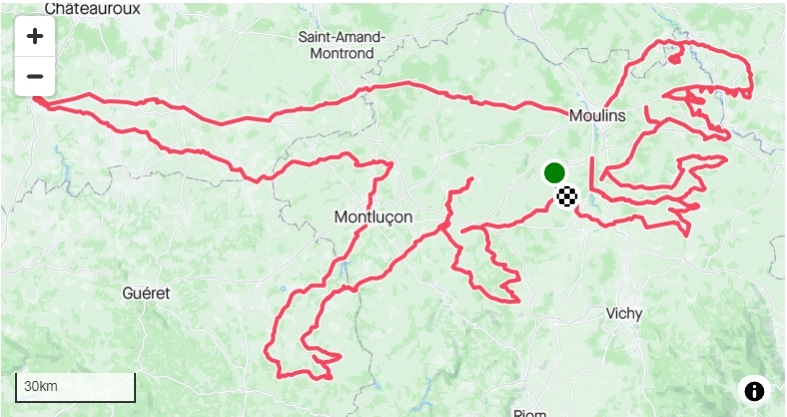 Four French cyclists have achieved draw a velociraptor riding a bicycle for 1.025 km, managing to break an official world record of Strava Art.
Four French cyclists managed to complete an incredible Strava Art challenge between October 30 and November 5.
Maxime Brugère, Florent Arnaud, Franck Delorme and Nicolas Meunier set out to draw a velociraptor on their bike over 1.025 km, and they did it in a record time of 43 hours, 47 minutes and 26 seconds.
What is Strava Art?
The practice of Strava Art consists of drawing a route on the subscription platform in the connected fitness center, Strava, and then walking or cycling it so that the GPS track recorded during the activity reveals a drawing.
This growing trend has led French cyclists to break an official world record for the longest GPS track on a bicycle.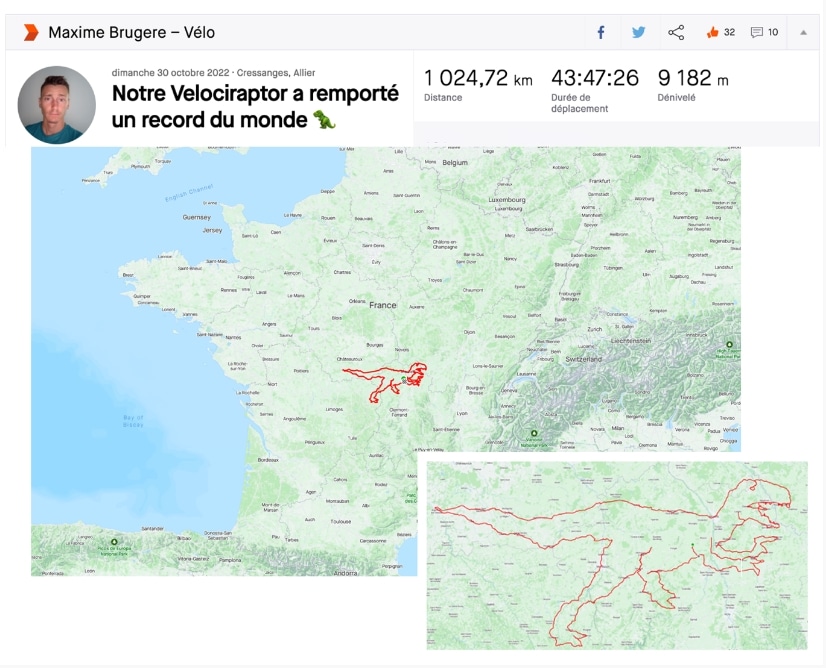 It is not his first feat
The velociraptor is not the first feat of the Cyclos Randonneurs Saint-Galmier in Strava Art. The group had already drawn a 200 km tyrannosaurus in 2020 and a diplodocus of the same size in 2021.
The message behind the drawing of this giant dinosaur is not insignificant, according to Maxime Brugère, the mastermind behind the project.
"The dinosaurs are proof that such strong species can disappear quickly and that is what we are experiencing now with the sixth mass extinction.
We are the main people responsible for this environmental crisis, but also its main victims.
Therefore, the future is in our hands and cycling is one of the best ways to contribute to change".
You can access the complete activity in the following link