Triathlon News
Cidade de Lugo Fluvial and University of Alicante Champions of the Queen and the King of Triathlon 2019
The city of Aguilás has once again been the epicenter of the national triathlon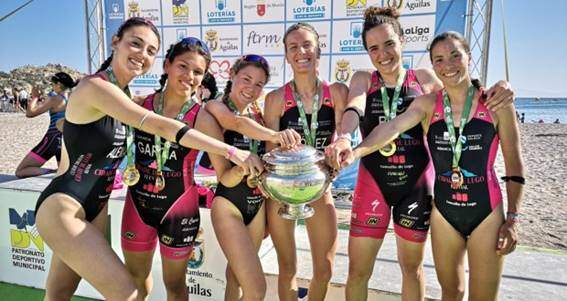 Yesterday it was played in the town of Eagles (Murcia) King and Queen Triathlon Cup where you could see an emotional tribute to Clara Marínez, by his team and all the attendees.
Regarding the sports part, the elite female team of the Cidade Lugo Fluvial champion of the Iberdrola Queen Triathlon Cup was proclaimed. Saleta Castro, María Rico, Tamara Gómez, Natalia Hidalgo, Sharon Belén García and Sara Alemany set the best record in the competition, within the framework of the XXXIV Marques de Águilas Triathlon.
The silver medal was for the Nautical of Narón and the bronze for Saltoki Diquesí Trikideak. The City of Lugo also took the Iberdrola Trophy with the best partial race on foot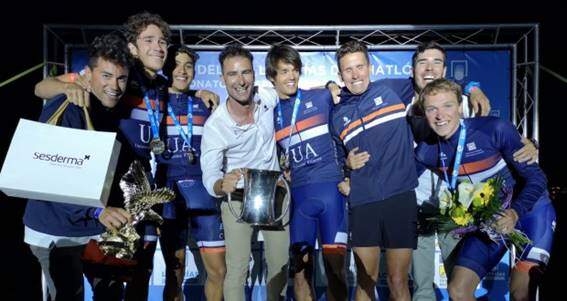 Regarding the male competition the University of Alicante got the title of champion of the Copa del Rey Lotteries of Triathlon in Águilas, Murcia. The Alicante team included Javier Romo, Luismi Velásquez, Carlos Oliver, Adrián Sáez, Lasse Luhrs and Jesús Gomar.
The silver medal was for the Imps of Rivas Mar de Pulpí, and the bronze for Cidade de Lugo Fluvial, which also won the Lottery Trophy for the fastest part of the foot race.
Results https://bit.ly/2S7g5I0