Triathlon News
Doublet of the Cidade de Lugo Fluvial in the Spanish Triathlon Relay Championship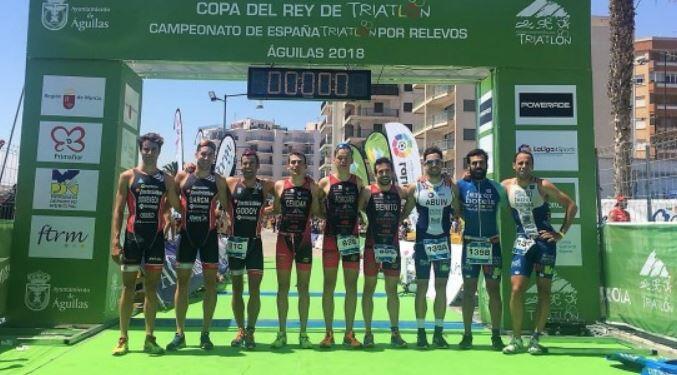 {wbamp-meta name = »image» url = »images / stories / news_08 / podium-masculine-championship-Spanish-triathlon-relay.JPG» width = »300 ″ height =» 150 ″}
Exciting Spanish Triathlon Relay Championship in the city of Águilas on the second day of the National League.
In India there is male test we could see a very tight end where the one Cidade de Lugo Fluvial He removed the thorn of defeat in the previous day in the Copa del Rey imposing on the Catalans of FastTriatlon with very remarkable performances of his relievers. In third position finished the CMG Ferrer Hotels balear.
The duel of the two teams that had fought until the end of the Copa del Rey on Saturday promised and the whole race focused on the last two teams to go out to the competition. They opened career Aleix Domenech for the Fasttriatlon and Andrés Cendán for the Galicians.
After the initial equality, more feelings of a couple battle in the duel of the second post with Romaric Forqués, of the Cidade Lugo Fluvial, and Jordi García. So things, and after all the effort, in the last relay, and in the last segment, Antonio Benito left to run for the Lugo with a narrow margin of advantage over Cesc Godoy for the team of Albert Parreño. It seemed possible, and Benito did not celebrate it until the end, but he endured and managed the advantage over Godoy well.
Until the last lap of the race on foot there was also battle for the third position. Arcade Inforhouse was one of the teams involved looking for a podium, but CMG Ferrer Hotels, with a relay in which Uxío Abuín, Roger Serrano, and Miguel Ángel Fidalgo participated, managed to get in the box. 84 teams participated in the elite relay competition of the Spanish championship, which allowed the Cidade Lugo to share joy of victory in the day with the women's team, also champion of Spain by relays.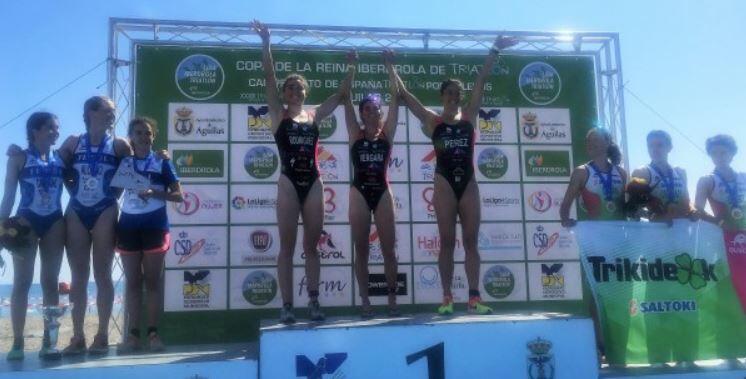 In India there is female test 52 elite teams took part in the competition, with the streets in Águilas to overflow at noon, and a battle in which the Cidade Lugo Fluvial He repeated his success on Saturday in the Copa de la Reina Iberdrola, which allows him to lead clearly after two days the Iberdrola Triathlon League. In addition, the people of Lugo took the Iberdrola Trophy to the best partial in the swimming segment.
The girls of the Cidade de Lugo Fluvial rounded off Sunday for the club after the victory won first by the men's relay. And they did it with more solvency than the boys imposing themselves Ferrol Triathlon y Saltoki Trikideak Sara Pérez Sala, who closed the relay in Lugo after Lucia Vergara and Iria Rodriguez. Without Camila Alonso, but with great careers of Melina Alonso, Morgan Branchoux and Ana Carvajal, the Ferrol team held on to second place ahead of a brilliant bronze from the Saltoki Trikideak.
FETRI