Triathlon News
The triathlon will return to Ibiza in 2014 As part of the Let's tri circuit, we interview David Thompson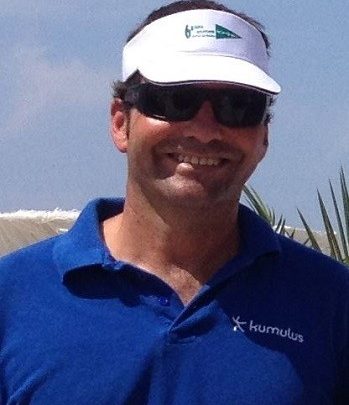 With 15 years of experience in the world of triathlon, first as a triathlete and now as an organizer, David Thompson Possibly one of the most recognized people in the world of triathlon in the Balearic Islands within the organization of sporting events.
After having organized events of the caliber of the International Marathon of Mallorca or the Ironman 70.3, for this 2014 will bet on an ambitious circuit of 3 tests that will count among them with a "more than expected" Half Distance test on the Island of IBIZA.
Athlete, committed, dreamer and with an innovative spirit, the triathlete and member of the company that organizes sporting events KUMULUS, has made a clear commitment to our sport in an area with great potential for the hosting of Triathlon events.
David, You have been linked to triathlon for a long time, from the side of popular triathlete, federation, and now from the organizational side, what made you decide to take the leap?
Really the thing came out a little out of necessity because when you start practicing triathlon about 15 ago there were almost no tests and we started amateur. After which an event company hired me (I guess we did it well! J) and then I made the leap of setting up my own company with my partner / friend and also triathlete Pedro Andreu. To offer the best of you There's nothing better than working on what you like!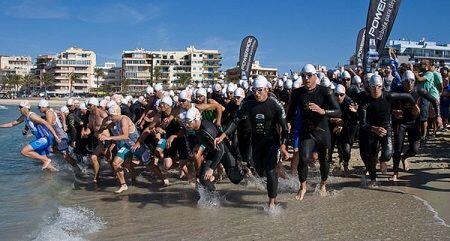 What do you think it has been a triathlete when it comes to organizing an event? Do you think it is important when it comes to understanding the needs of the athlete when it comes to knowing how to manage an event of this magnitude?
We believe that it is essential to have the feeling as a triathlete to know what he needs and does not need in a test. And so also go contributing new things that can help this to enjoy if it still fits more than the test
How did the idea of ​​creating the Let's tri circuit come about?
The idea arose from the fact of being in privileged islands in all aspects, both for beauty, hotel infrastructure, transportation, air connections, etc .... It was necessary to create a local brand that would transmit the best of the Balearic Islands to the athletes from within and be able to offer a product of high quality and with guarantees to the triathletes that come from outside the islands.
What makes Let's Tri different from other Triathlon events?
The concept of Let's Tri is that you can choose between different formats and dates the test you want to do in the Balearic Islands with the same quality format in all. For 2014 this quality standard has been limited to 3 tests:
Olympic Duathlon in March
Pollença Triathlon in September (1900 / 60km / 10km very demanding race circuit)
Triathlon MD Ibiza October ... Finally an MD test again in Ibiza !, an appointment that will start in the 2013 the next 26 of October in Olympic Distance
Who is this circuit for?
To all local, national and international triathletes who want to enjoy a good test and wonderful islands.
The international circuit LES'T TRI really will be a novelty for everyone who wants to visit Balearic Islands "A good excuse"
If you want to be informed of all the news Stay tuned for the web! http://letstri.es