Swim No Limits, the swimming circuit on the Costa Brava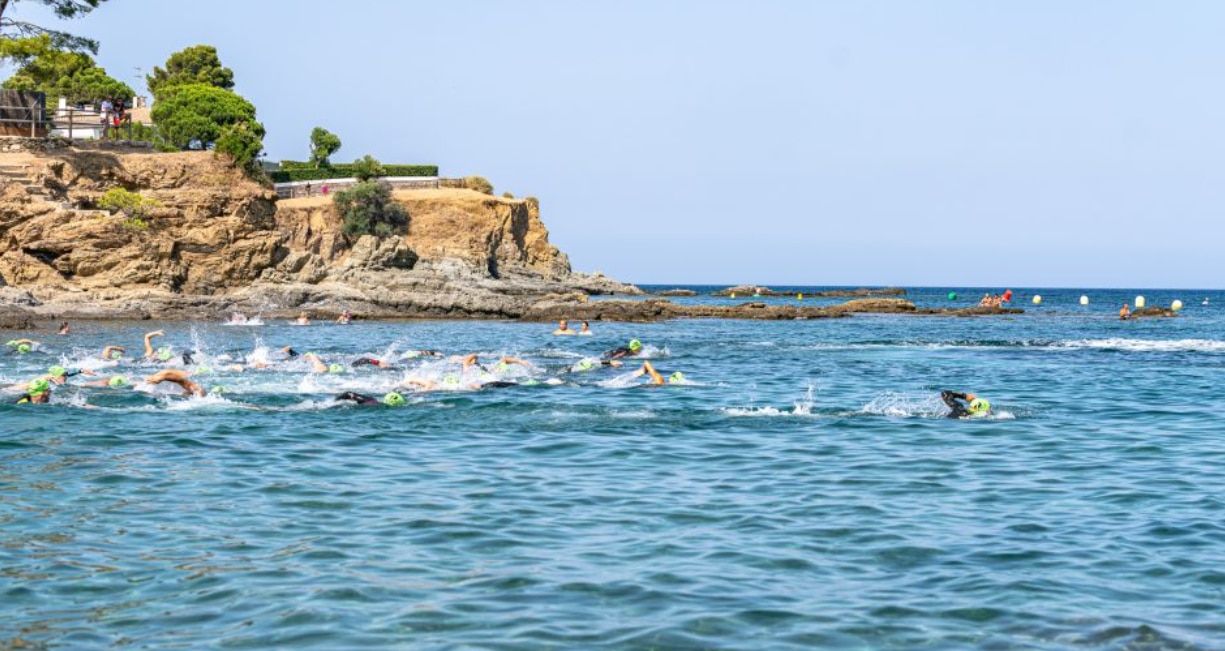 If you are a lover of swimming or triathlon and you like swim in open water surely you have heard of one of the most important circuits in this sport, the Swim No Limits.
a circuit with 6 tests on the Costa Brava, with different distances suitable for all types of athletes who want to swim or are preparing for a test such as an Ironman.
In the circuit, athletes will be able to compete at distances ranging from 2.500 meters, through 5.700, 8.500 to 13 meters in their queen event.
In most competitions, the tests can be done alone or in pairs with a relay format. There is also an option for the little ones to compete with distances of 50,100 or 200 meters
Swim No Limits Cup
It is an individual and team competition based on the results achieved in the circuit tests
Depending on the chosen distance, you can participate in one of its two modalities, which will be made up of 5 tests
Swim No Limits LD Cup. (distances between 5.500m and 8.500m)
Swim No Limits Cup (distances between 2.500m and 3.500m)
The participants or teams that accumulate the highest number of points at the end of all the tests of each cup will win the championship.
To score you must participate in a minimum of 4 tests. You can only score in one of the modalities of the COPA SNL.
Swim No Limits 2022 Crossing Calendar
The Swim No Limits begins in the month of May and ends in October. Here you can see all the crossings for this 2022.
Cala Montgo
An unprecedented circuit in the surroundings of Montgrí and the only crossing where you literally swim inside a cliff.
Date: May 28, 2022
Distances: 2.500, 5.500
The Llosa del Cavall
It is the only one on the circuit that takes place in fresh water.
Dates: June 18-19, 2022
Distances: 2.500, 4.500 and 8.500
Swim By Sunset
The only crossing that is swum at sunset The light, the route and the arrival at the beach of Port de la Selva
Date: July 9, 2022
Distances: 3.000 and 5.400
cross-border
It moves between two countries, specifically between Portbou, the last town in Catalonia and Cerbère de la Marenda, the first French town
Date: July 23, 2022
Distances: 3.500 and 8.200
The Sea of ​​Amunt
A challenge for the bravest, which you can do in a two-swimmer relay (6.500+7.000 metres) or alone.
Date: September 3, 2022
Distance: 13.500
L'Estartit-Illes Medes
Swim through one of the oldest comprehensive marine reserves in the Mediterranean.
Date: October 1, 2022
Distances: 2.500 and 5.700
You can find more information on their website https://swimnolimits.com/