Triathlon News
Do you want to be the first to know the circuits of Triathlon Festival Ribadesella?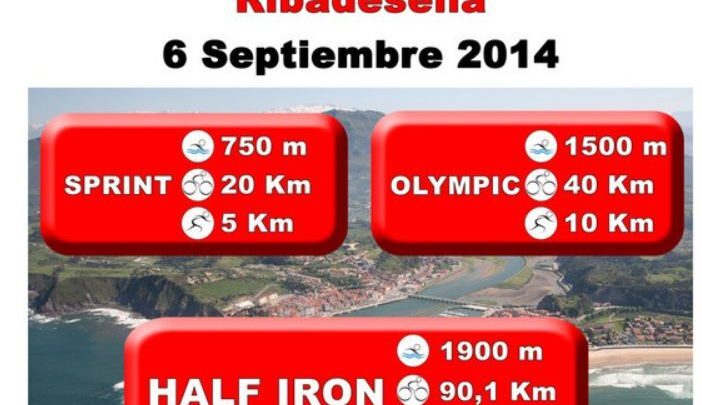 The next 6 of September will be held in the Asturian town of Ribadesella the 1º edition of this triathlon that will have distance sprint, Olympic and medium distance.
The organization has already published the definitive circuits, The exit of the test will be in the Ribadesella beach.
The cycling sector will visit some of the most beautiful places in the area and has an accumulated unevenness of 410 meters in the test sprint, 890 m in the test Olympic and 2.000 meters in the test middle distance. For cycling, the organization recommends the use of conventional bicycles.
The career sector on foot it will be fast since it is totally flat, will run along the beach of Ribadesella where you can enjoy an incomparable setting, while the public will encourage the triathlete at all times.
Asturias offers spectacular landscapes and roads to the triathlete, which together with the excellent program of parallel events, as well as the gastronomy of the area, promise to become an unforgettable event for the participating triathlete.
Further information: http://www.triatlonribadesella.com/
You may also be interested in this