Clemente Alonso will defend his title in the Extreme Man 113 Menorca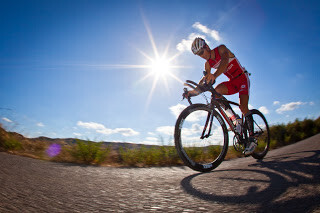 The Eden of triathlon opens its doors again to all lovers of sports and wild environments. Limited to 500 participants, the second edition of the most surprising race of last season also attracts the Spanish elite.
The fittest Spanish triathlete at the moment, Clemente Alonso, will defend his crown on September 25 in Fornells, where the second edition of Extreme Man 113 Menorca will be held. It will be one of the last goals of the year for the man from Salamanca, and a good opportunity to enjoy the island's surroundings, which he especially appreciates: "I am coming back because I want to defend my title of course, and because I really liked the test and its surroundings. . Last year I was annoyed because I didn't have enough time to visit Menorca. "
But his rivals will not make it easy for him, starting with Xavi Llobet. The Catalan will come with a spirit of revenge, having left the race due to injury last year, while leading the test on foot. Other references from the Short Distance will compete for victory, such as David Castro (2010 Spanish runner-up) and Jose Manuel Tovar (2008 Spanish champion). Although they do not have Clemente's long distance experience, their high quality could take them to the top of the podium.
As for Santi Pellejero, the triathlete from Mataró will play an outsider role. Your swimming power will propel you forward in the crystal clear waters of Fornells Bay, but will you be able to resist the pressure of your pursuers? The answer on September 25.
More information and registration: www.extreme-man.com
Source: www.bikezona.com/