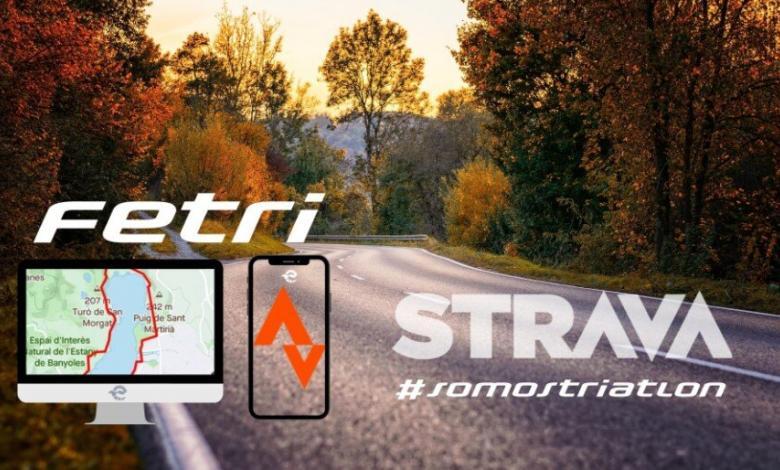 The Department of Competitions of the Spanish Triathlon Federation has launched a new initiative taking advantage of digital technologies.
This movement goes in a line of evolution in line with ICT advances, sports and above all the interests of the athlete.
What is the Club Strava FETRI?
El Club Strava FETRI I want to be one more meeting point for the triathlete community, and that each user athlete feels identified with the colors of the national triathlon.
In this new club you will find Classifications, recent activity of club members, and publications that will be carried out week by week.
In addition, you can see the tours, train them and compare themselves with the rest of the club's users.
You can also download the GPX routes con the tracks of the circuits of the FETRI events it is already a reality.
In addition, there will be Sorteos y straight for all elite athletes and free of charge and without being mandatory the Premium subscription.
From March 18, the circuits of the Spanish Duathlon Championship that will take place in Avilés on April 10 and 11 are already available here.
How do I join?
To join the Strava FETRI Club, it is first necessary to access the web www.strava.com on the computer or download the Strava App on the mobile phone and register with the Facebook, Google, Apple profile or using email.
Finding the FETRI club can be done through the search in the explore tab and the clubs section, or by accessing directly here.
After pressing the button "Join the Club" you can now be part of this initiative and you will find classifications, recent activity of the club members, and the publications that will be made week by week.
Price drop on Amazon
399,00€
4 New From 399,00 €

Amazon.com
80,21€
3 New From 247,89 €
45 Used From 80,21 €

Amazon.com
More discounts