The countdown began, everything ready for the triathlon day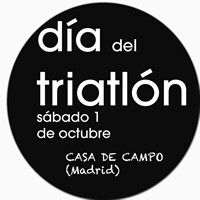 There are only two days left for the day of the triathlon, and if it is your first competition, or you have already participated on another occasion, it is always convenient to consult the regulations of competitions, circuits and transitions where the test will run so that on the day of the competition have no problem.
On page website of the Madrid triathlon federation you can consult the circuits of all competitions as well as the map of the transitions, which will help you understand why part of the transition zone you have to enter to take the bike, leave it, etc.
From TriMadrid we provide an article on the competition regulations that will surely solve your doubts for the race.
If you have not decided yet, the day of the triathlon has a great variety of tests with different distances, in which you will surely find the right one for you. Consult them at this address: http://www.triatlonmadrid.org.es/?seccion=navegacion&nodo=d640745412839bca586d48288d6cd9b9&d=1&m=10&y=2011&show=dia
And if you want to register, do it from this address www.inscripcionestrimadrid.es